Metal Gear Rising: Revengeance VR Missions DLC out next week
Story DLC Jetstream and Blade Wolf to follow.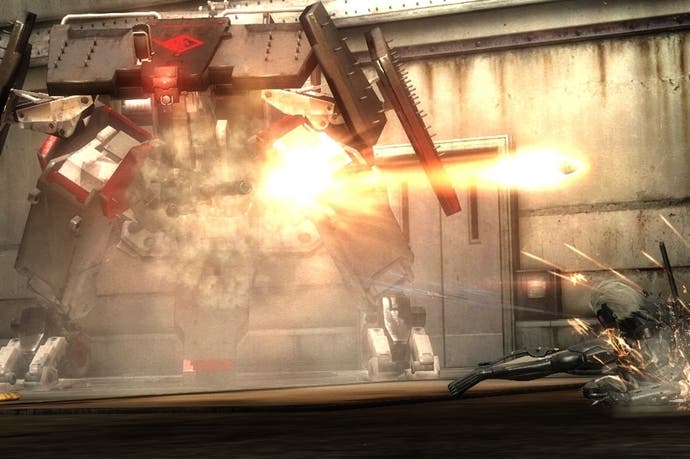 Metal Gear Rising: Revengeance's VR Missions DLC releases next week, Konami has announced.
The pack will be available to download in Europe on the 13th March for PlayStation 3 and Xbox 360.
The DLC sees cyborg ninja Raiden go up against a set of virtual reality environments that echo the VR Missions seen in past Metal Gear Solid games. 30 new missions are added.
Soon after the release of the VR Missions, two story-based DLC chapters will launch. Jetstream provides the side-story of Sam and makes hiM a playable character. Blade Wolf adds Raiden's cyborg wolf sidekick's story.
The VR Missions DLC costs £1.99 or 240 Microsoft Points.