Melee fighter Absolver's big free Downfall expansion gets a September release date
Bruce Lee fighting style! New PvE mode! More!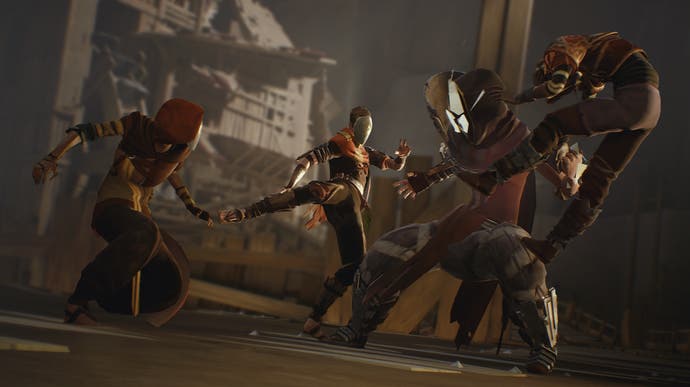 Wonderfully stylish online melee fighter Absolver's first major expansion is coming to PC and PS4 on September 25th, and it'll be free to existing players.
Known as Downfall, Absolver's new expansion includes significant additions to both the PvE and PvP experience. PvE leads the way in the form of the new Downfall game mode, which sets solo and co-op players the challenge of exploring the new Adalian Mines, "on a quest to battle Arcell and his corrupted Prospects".
According to developer Sloclap (via a post on the PlayStation Blog), each run through the Mines and Temples offers "a unique path through a variety of challenges and situations". Repeated runs are highly encouraged too, with corrupted Prospects dropping Gleam. This can be transformed into the likes of experience and gear, increasing your character's power in order to better tackle the mine's enemies - which feature improved AI - and three boss fights.
Downfall's PvP-focussed additions, meanwhile, comes in the form of School Challenges, offering reworked leaderboards and new ways for players to compete with one another.
Elsewhere, Downfall introduces the new Faejin combat style, inspired by Bruce Lee's Jeet Kune Do. This consists of 26 attacks for bare hands and wargloves, plus 15 sword attacks, and is described as "a complex style for experienced Absolvers, featuring different defensive abilities that depend on both input and stances".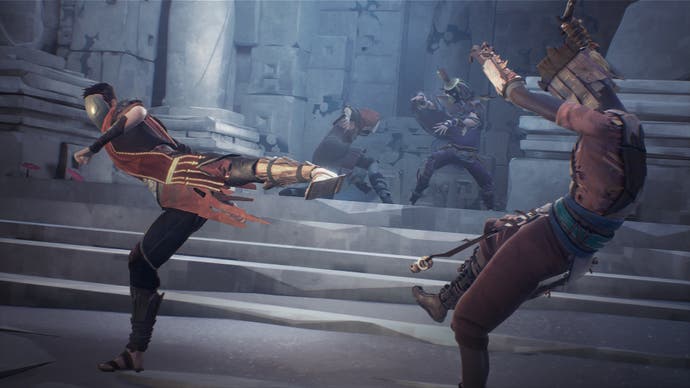 All this is complemented by a new selection of masks, wargloves, and swords - uncovered by exploring the mines - plus six new equipment sets, two Prestige variants of existing sets, emotes, and PvP intros, all found in the Essence Shop. The latter items can be purchased using Gleam and Fragments accrued during Downfall mode.
Absolver's Downfall expansion launches on PC and PS4 on September 25th. An Xbox One version of Absolver is also in the works, and Sloclap promised that it will continue to "keep everyone updated on progress and release date as development progresses", back in July.