Mega Man Legacy Collection is out today on 3DS
But the gold Mega Man Amiibo remains exclusive to North America.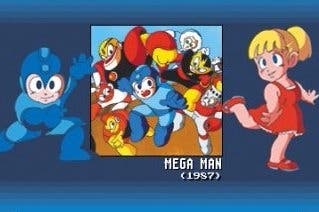 The Mega Man Legacy Collection has arrived today on the 3DS eShop for £13.49.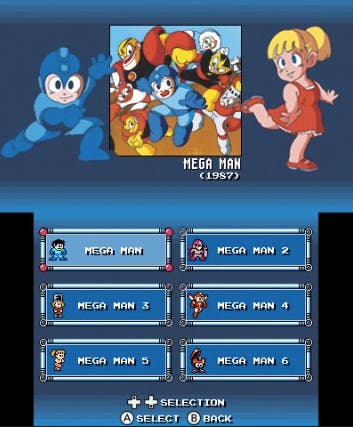 Like the PS4, Xbox One and PC versions from August, this anthology bundles together remastered versions of the six original Mega Man games. The collection also includes score-chasing Challenge Modes, a digital museum full of concept art and old marketing materials, an in-game soundtrack, quick-save states, and a practice mode to come to grips with the games' various bosses.
Exclusive to this 3DS edition are scans of old manuals, and if you have a Mega Man Amiibo you can unlock an additional 11 exclusive Challenge Mode trials designed by fans in a contest.
Die-hard fans can also snag a couple of Mega Man 3DS Themes (Wily theme and Stage select theme) for £1.79 a piece.
These are both included in the game's North America-exclusive physical edition. Our friends across the pond can also snag a $49.99 Collector's Edition that includes an exclusive gold Mega Man Amiibo and six postcards based on the series.
Our US-centric sister site USGamer took this 3DS port for a test-drive and found it to be a great conversion, though they slightly preferred the PS4 version.