Medal of Honor: Warfighter Zero Dark Thirty pre-order bonuses/DLC announced
EA and Sony to donate one million dollars to veterans.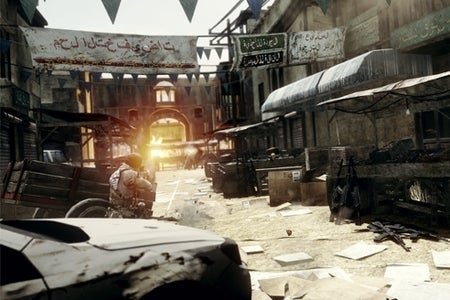 Medal of Honor: Warfighter pre-orders automatically upgrade to the game's Limited Edition which includes access to the just announced Zero Dark Thirty map pack, EA has revealed.
Dubbed the Hunt map pack in Europe, the add-on includes two new multiplayer maps based on The Hurt Locker director Kathryn Bigelow's upcoming film about the manhunt for Osama Bin Laden.
One map is the Darra Gun Market, a Pakistani arms bazaar. The other is Chitral, a northern region of Pakistan bordering Afghanistan and China that's ruled by tribes. The bonus maps will also be available as paid DLC on 17th December in North America to coincide with the film and the same week in Europe for £7.99.
Additionally, EA and Zero Dark Thirty Zero distributor Sony have announced that they will donate at least one million dollars of the proceeds from the film-tie in North America to charities benefiting actual war veterans as part of its Project Honor campaign. For each Zero Dark Thirty Map Pack sold, one dollar will be donated.
"Working with Project Honor is a meaningful way for us to continue our support for combat veterans throughout the armed services," said writer and producer of Zero Dark Thirty, Mark Boal. "We are thrilled to be a part of this effort, and we're humbled that EA is stepping up to the plate with such a significant contribution."
Check out the trailer for the licensed map pack below.
Medal of Honor: Warfighter is due for release 23rd October in North America and 26th October in Europe for Xbox 360, PS3 and PC.