UK chart: Medal of Honor: Warfighter boots FIFA 13 from top spot
But sells less than 2010 Medal of Honor reboot.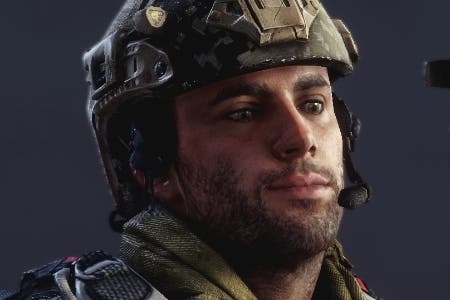 5/10 shooter Medal of Honor: Warfighter has topped the UK all-formats chart - but sold less than its predecessor, the 2010 Medal of Honor reboot.
After five weeks on the chart, FIFA 13 has finally slipped into second place. It is the best-selling FIFA title so far, with sales up 20 per cent on last year's (the previous best-seller).
Elsewhere in the top 10, Xbox 360 exclusive Forza Horizon arrived in third, while 3DS exclusive Professor Layton and the Miracle Mask managed eighth.
Another new arrival was Moshi Monsters: Moshlings Theme Park for DS and 3DS, a spin-off of the popular kids online game turned magazine/toy range/packet of pasta shapes. That debuted in ninth.
Rollercoaster Tycoon 3DS and Super Monkey Ball: Banana Splitz for PlayStation Vita both lost out, however, and failed to make the top 40.
The full chart lies below.
| This Week | Last Week | Title | Platform(s) |
| --- | --- | --- | --- |
| 1 | New entry | Medal of Honor: Warfighter | PC, PS3, Xbox 360 |
| 2 | 1 | FIFA 13 | PS3, Xbox 360 |
| 3 | New entry | Forza Horizon | Xbox 360 |
| 4 | 2 | Skylanders Giants | PS3, Wii, Xbox 360 |
| 5 | 3 | Dishonored | PC, PS3, Xbox 360 |
| 6 | 4 | Just Dance 4 | PS3, Wii, Xbox 360 |
| 7 | New entry | Professor Layton and the Miracle Mask | 3DS |
| 8 | New entry | Moshi Nonsters: Moshlings Theme Park | 3DS, DS |
| 9 | 5 | Doom 3: BFG Edition | PS3, PC, Xbox 360 |
| 10 | 7 | Resident Evil 6 | PC, PS3, Xbox 360 |
| 11 | 8 | Borderlands 2 | PC, PS3, Xbox 360 |
| 12 | 6 | Pokémon Black 2 | DS |
| 13 | 13 | The Elder Scrolls 5: Skyrim | PC, PS3, Xbox 360 |
| 14 | 12 | 007 Legends | PS3, Xbox 360 |
| 15 | 11 | F1 2012 | PC, PS3, Xbox 360 |
| 16 | 9 | Pokémon White 2 | DS |
| 17 | 15 | PES 2013 | PC, PS3, Xbox 360 |
| 18 | 16 | New Super Mario Bros. 2 | 3DS |
| 19 | 18 | Lego Batman 2: DC Super Heroes | DS, PC, PS2, PS3, PSP, Wii, Xbox 360 |
| 20 | 10 | XCOM: Enemy Unknown | PC, PS3, Xbox 360 |
| 21 | 19 | Forza 4 | Xbox 360 |
| 22 | 17 | Sleeping Dogs | PC, PS3, Xbox 360 |
| 23 | 16 | Gran Turismo 5 Academy Edition | PS3 |
| 24 | 21 | Dead Island: GOTY Edition | PC, Xbox 360, Xbox 360 |
| 25 | 14 | Rocksmith | PC, PS3, Xbox 360 |
| 26 | 22 | Call of Duty: Modern Warfare 3 | PC, PS3, Wii, Xbox 360 |
| 27 | 23 | Rage | PC, PS3, Xbox 360 |
| 28 | 29 | Kinect Disneyland Adventures | Wii |
| 29 | 25 | Super Mario 3D Land | 3DS |
| 30 | 24 | Darksiders 2 | PC, PS3, Xbox 360 |
| 31 | 28 | Mario & Sonic: London 2012 Olympic Games | Wii |
| 32 | 27 | Call of Duty: Black Ops | PC, PS3, Wii, Xbox 360 |
| 33 | 31 | Assassin's Creed: Revelations | PC, PS3, Xbox 360 |
| 34 | 34 | Uncharted 3: Drake's Deception | PS3 |
| 35 | 26 | Angry Birds Trilogy | 3DS, PS3, Xbox 360 |
| 36 | Re-entry | Batman: Arkham City | PC, PS3, Xbox 360 |
| 37 | Re-entry | Kinect Sports | Xbox 360 |
| 38 | 37 | Mario Kart 7 | PS3 |
| 39 | Re-entry | Dance Central 2 | Xbox 360 |
| 40 | 38 | Sonic Generations | 3DS, PS3, Xbox 360 |