Medal of Honor: Warfighter gets armed forces-only special edition
As part of EA's Project Honor charity drive.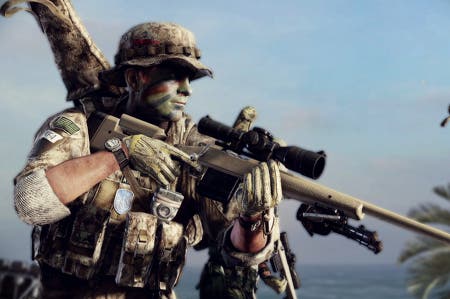 Members of the US armed forces will be able to pick up their own exclusive special edition of FPS sequel Medal of Honor: Warfighter, publisher EA has announced.
Medal of Honor: Warfighter - Military Edition will be available through military-only online store GovX. It includes the previously announced Limited Edition, as well as exclusive in-game unlocks, including use of a camouflage pattern pattern tied to EA's new Project Honor charity initiative.
Through the scheme, various elite weapon and gear manufacturers including Kaenon, London Bridge Trading, Magpul, SureFire and Mechanix Wear have agreed to donate to the Navy SEAL Foundation and the Special Operations Warrior Foundation.
Their products will then duly be featured in the game, and many will also sell Medal of Honor-themed merch, with 100 per cent of proceeds going to military charities.
"This partnership with EA and Medal of Honor will raise awareness on the work we do to help the families of fallen Special Operations warriors and facilitate contributions that help provide college scholarships for surviving children and financial assistance to families of severely wounded special operations warriors," commented John Carney Jr., president of the Special Operations Warrior Foundation.
"This is a great way to give back to some of our country's greatest warriors."
The follow-up to 2010's Medal of Honor reboot is due out on 26th October.