Max Payne 3 patch now ready for download
Multiplayer re-tuned, glitches fixed.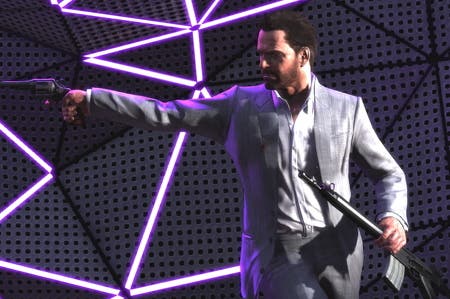 Max Payne 3 gets patched up today, developer Rockstar has announced.
The update re-balances the game's multiplayer modes and stamps out various bugs, glitches and exploits.
It's ready for download on consoles now, and goes out to PC owners later today.
Here's the full changelog:
Multiplayer tuning, including spawn point tweaking, improvements to stability/load times and weapon balancing
Reduce Hardcore Playlist requirement from 5000 to 1000
Fix for gold textures not unlocking on DLC weapons
Fix for XP display not incrementing between Rank 49 and Rank 50
Fix for issue where game could autosave immediately before a death screen
Fix for Rank 50 trophy not unlocking
Fix for Unlimited Bullet Time cheat not unlocking
Fix for scope weapons incorrectly becoming southpaw (wrong stick) for users playing with inverted vertical axis