Max Payne 3 crew sign-up gets underway
Your squad will be Grand Theft Auto 5-compatible.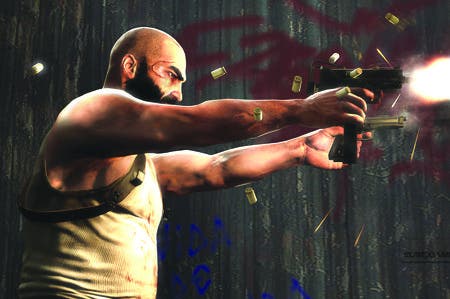 Crew registration for Max Payne 3 is now underway as part of a revamp of the Rockstar Social Club.
As detailed on the developer's official site, you can either start your own squad or browse for one to join via your Social Club account page, ahead of the game's 18th May launch.
You can be a member of up to five separate crews, and will gain an XP boost whenever you play as a member of one.
Each team can tag themselves under one of a number of different categories:
All-Stars: "Who consider themselves elite players and strive to hit the upper echelons of the Leaderboards"
Soldiers: "In for serious teamwork and killing field success"
Rebels: "Out to just kick some ass and make their presence known"
Thrill Seekers: "Who prefer mayhem over ranking up and cheevos"
Chatter Boxes: "For those gregarious socialites of the Social Club we know from official Event chats"
A built-in customisation feature lets you create an emblem for your squad, which will be displayed on your online avatar.
All squads set up between now and 15th May get "Founder" status, which brings with it a two-stripe designation on its in-game Crew tag. Various other perks are also in the works.
As detailed earlier this year, Rockstar's Crew system will be unified across future releases too, so you can carry the same team over to Grand Theft Auto 5, whenever that sees the light of day.