Matterfall is out in August
Blockbuster.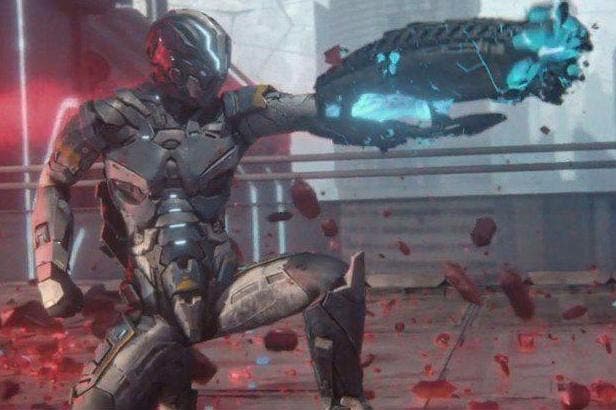 Housemarque's announced the release date for Matterfall, its colour-coded blaster in which you're just a voxel-based guy who shoots blue bullets in a world in which a bunch of red bullets want to kill you. It's coming to PS4 on the 15th of August.
Sometimes, I gather, you shoot red bullets while blue bullets come your way. It sounds a lot like a natty updating of Outland, a previous Housemarque blinder. But with voxels! Delicious voxels. I think the world is ready for this game.