Man hits Borderlands 2's level cap in record time
After a 43 hour play session.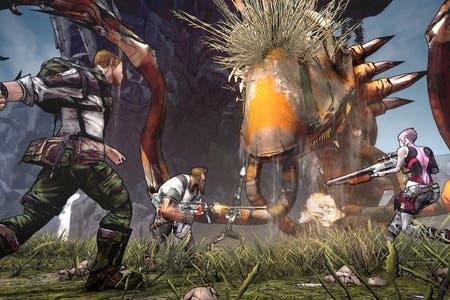 If reader comments and world records have taught us anything, people always like to be the first at something. As such pro-gamer Matt "BLiTZ" Siegfried, a self-proclaimed "multi-genre/multi-console world champion, speedrunner, high score chaser, tournament player, co-op lover, and OSU [Ohio state University] student," took it upon himself to hit Borderlands 2's level cap before anyone else and record the event for all to see.
According to Record Setter, it took Siegfried a whopping 43 hours, 15 minutes and 23 seconds to accomplish this goal, which he began shortly after purchasing the game at midnight upon its US launch last Tuesday.
The stipulations state that record setters must start at level one with no pre-earned bonuses or equipment, additional players must also begin at level one and reach level 50 and they must provide video evidence of their accomplishment.
Outside of competitive gaming, Siegfried is an aspiring athlete. While exercise is good, it won't necessarily be enough to stave off death during such outlandishly long marathon gameplay sessions, as the death of Tae Kwon Do competitor Chuang Cheng Feng has proven.
Because you most certainly don't have anything better to do for 43 hours, here's the full version of Siegfried's novel accomplishment.