Major new Diablo 3 patch introduces a very powerful item
Equip Legendary item effects as passive skills!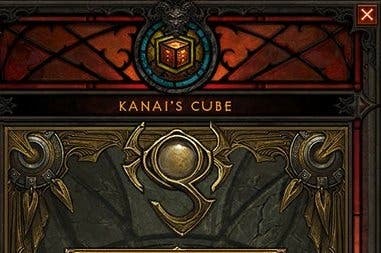 Blizzard has previewed a major new patch - 2.3.0 - for Diablo 3. This is "right around the corner" from the Public Test Realm apparently.
Broadly the patch continues the trend of allowing you to become even more powerful. Check out this new artifact, Kanai's Cube: it will allow you to break down Legendary items and equip their special effects as passive skills - separate to your other passive skills! It will also let you convert crafting materials from one type to another "and so much more".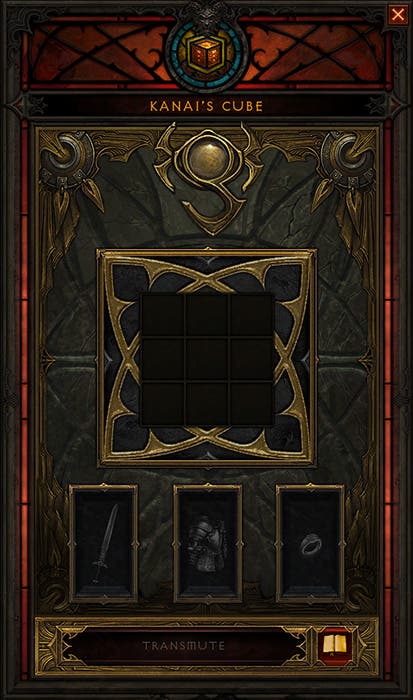 You'll get that Cube, it sounds like, from the new zone arriving in the patch - Ruins of Sescheron. It's barbarian land, and the Kanai Cube is the Tomb of King Kanai's greatest treasure.
In addition there are new Legendary and Set effects coming, changes being made to Adventure Mode to make it more appealing, and crafting materials now scale depending on your level, so they're always useful.
And because characters get increasingly more powerful, Blizzard is adding higher difficulty levels to the game, all the way up to Torment 10!
There are also changes being made to combat. Tougher monsters will be more resilient to lots of crowd control, but killing them will also reward more experience and Rift progress in relation to weaker enemies. There's going to be more of an emphasis placed on exploring and clearing Rifts, rather than on killing the Rift Guardian, too.
That's an overview - expect much more detail in weeks to come. This is for PC Diablo 3 only at the moment, but it could come to PS4 and Xbox One as well.