Blizzard unveils Diablo 3's Season 16 for PC, Xbox One, PS4, and Switch
New buff, new cosmetics, and more.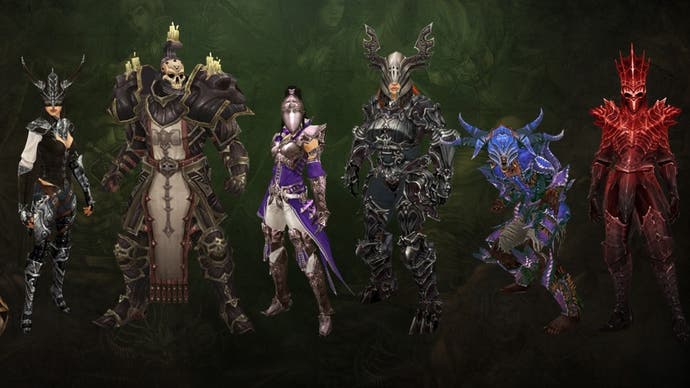 Blizzard has unveiled Diablo 3's Season 16, which launches today on PC, and tomorrow on Xbox One, PS4, and Switch, bringing with it new buffs, new cosmetics, and more.
On the buff front, Blizzard says all players will benefit from The Ring of Royal Grandeur for the duration of Season 16. Notably, as well as offering various stat adjustments, this reduces the number of items needed to benefit from your chosen class' set bonuses by one, handily opening up a gear slot. "For the uninitiated," explains Blizzard, "this means many classes may be able to combine different Class Set bonuses in new ways - or squeeze yet another Legendary power into their favorite builds."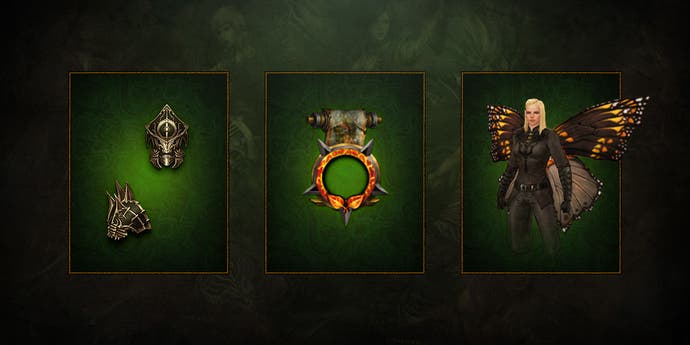 Elsewhere, players that opt to progress through Diablo 3's latest Season Journey will be able to obtain a selection of new cosmetic rewards. There's the Conqueror Set, consisting of Helm and Shoulder pieces, a new series of portrait frames "themed around the clarion call of adventure", plus The Wings of Lempo. The latter is described as being "a cosmically rare drop".
Season 16 also sees a new rotation of Seasonal Conquests and of the Classic Sets available via Haedrig's Gift. The gifts in question can be obtained by completing chapters 2, 3, and 4 in the latest Season Journey, and contain a few pieces of a specific Class Sets. This time around, the available sets are Immortal King's Call (Barbarian), Seeker of the Light (Crusader), Natalya's Vengeance (Demon Hunter), Uliana's Stratagem (Monk), Trag'Oul's Avatar (Necromancer), Spirit of Arachyr (Witch Doctor), and Vyr's Amazing Arcana (Wizard). All gifts, reminds Blizzard, must be opened while using the same character to receive a full set.
Rounding things off are a number of quality of life improvements and balance updates that can be found as part of the Season 16 update - all of which are detailed more thoroughly in Blizzard's accompanying blog post. The latest patch should be available to download on PC, PS4, Xbox One, and Switch imminently (if not already). Diablo 3's Season 16 is live now on PC, and begins at 1am, January 19th, on consoles in the UK.