Diablo 3 guide to every class, getting loot and mastering gear
Our guide to Diablo 3, with advice for playing every class, mastering the Artisans, and farming gear efficiently.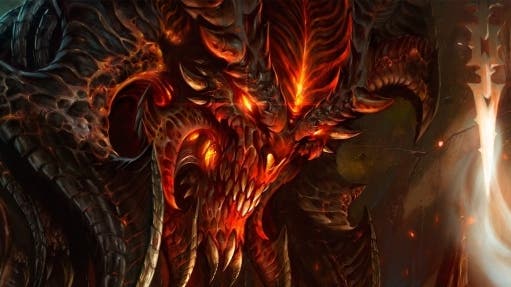 New versions of Diablo 3 just keep coming - with the Switch edition joining PS3, PS4, Xbox 360 and Xbox One platforms.
In the time since both Diablo 3 and the Reaper of Souls expansion were released for the PC, a huge amount of guide information has become available online, the vast majority of which is applicable to this console version.
For that reason, the approach we've taken here is to highlight the broad essentials of the game - how to gear up each of the game's half a dozen classes, select the correct gems for the right circumstances, prioritise the use of the new Paragon points system, and so on.
Diablo 3 guides
Here's a list of the many guides we have on offer:
Diablo 3 on console features and additions
Diablo 3 Zelda outfits on Switch explained: How to unlock Ganondorf armour, Cucco pet and the Triforce frame
How to unlock Zelda bonuses, including Ganondorf armour and a Cucco, on Diablo 3 for Switch.
Diablo 3 Ultimate Edition additions - Westmarch, Crusader, Adventure Mode, Paragon system, console exclusives
Want to get up to speed with what's new in the Ultimate Evil edition of Diablo 3? We've got a quick overview of all the new content you can look forward to sinking your teeth into.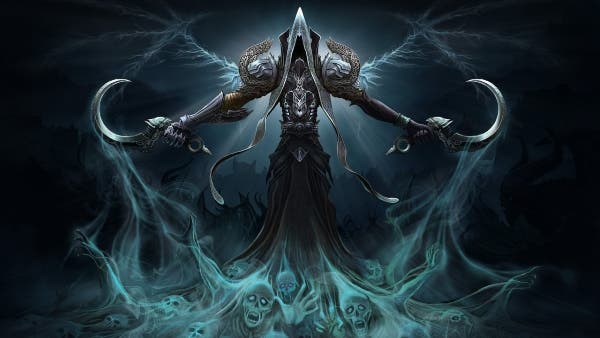 Diablo 3 classes
Diablo 3 Barbarian tips - Templar, gems, levelling, Torment, Paragon points
Diablo's Barbarian class prefers to go into combat with axes swinging. We'll show you how to level this character up and prepare it for end-game gear farming.
Diablo 3 Crusader tips - stats, best Follower, class gems, gearing, Paragon guide
Struggling with stats? Here's everything you need to know about getting up to speed with Diablo's new magical melee class, the Crusader.
Diablo 3 Demon Hunter tips - Scoundrel, fast levelling, weapon gems, armour
From laying traps to laying waste to dozens of enemies at at a time, we've got an essential guide to getting started with the Demon Hunter, Diablo's dextrous ranged class.
Diablo 3 Monk tips - Follower gear, sockets, levelling builds, Torment gear, armour sets
An endless flurry of fists should take you to Level 70 in pretty short order if you head into battle with the Monk. We'll help you gear up efficiently and make the best use of your stats.
Diablo 3 Witch Doctor tips - Enchantress, armour gems, socketing, weapons, Paragon tips
Diablo 3's summoner class plays like few others. Use our quick guide to get your character geared, gemmed and ready for Torment difficulty in no time.
Diablo 3 Wizard tips - Paragon allocation, Follower, best gems, builds, Torment goals
The core magical class of Diablo 3 is one of our favourite glass cannons in gaming, and we've got plenty of useful tips to help you get to grips with the class.
Diablo 3 Loot and drops
Diablo 3 Gems and Jeweler tips - recipes, effects, bonuses, sockets, upgrades, Covetous Shen
Not sure which gems to socket for your character of choice? Have a look through our guide to all of the jewels you can equip, along with tips for saving a bit of gold as you socket them.
Diablo 3 Mystic tips - how to perform enchanting and Transmogrify items
Once you've unlocked Myriam you'll be able to enchant your weapons and armour, and even change their appearance. Here's what you need to know about the all-new Mystic.
Diablo 3 Blacksmith tips - How to unlock Haedrig Eamon and track down Ascended items
Haedrig the Blacksmith can forge some powerful weapons and armour for you - if you have the gold and crafting materials, that is. Read our guide to this essential Artisan.
Diablo 3 - Gambling, how to get Blood Shards, set pieces and legendary items
You can use Diablo 3's new gambling system to get a head-start on your gear for farming Torment. Have a look through our overview of this random gear generator.
Diablo 3 Strategies
Diablo 3 Farming Bounties explained, and how to tackle the Nephalem Rifts
Looking to get hold of more Legendaries? We've got some useful tips to help you clear Bounties and Rifts more efficiently, and take home more loot as a result.
Diablo 3 all boss strategies explained, including how to beat Diablo and Malthael
There are more than a dozen massive bosses in Diablo 3 that can seriously ruin your Hardcore character's day. We've got some essential advice for surviving every fight.
Diablo 3 - Horadric Caches rewards and Adventure Mode explained
Once you've completed the story on a single character, Adventure Mode's unlocked for all of them. Here's what you need to know about Bounties and Rifts.
Diablo 3 Whimsyshire - how to get the Staff of Herding, with the Gibbering Gemstone, Black Mushroom and Wirt's Bell locations
Want to take a tour of Whimsyshire? We'll show you how to track down the ingredients you need to create a portal-opening Staff of Herding.