LittleBigPlanet Vita pre-orders get BioShock costumes
Update: GAME gets BioShock costumes, Amazon gets the Knights pack.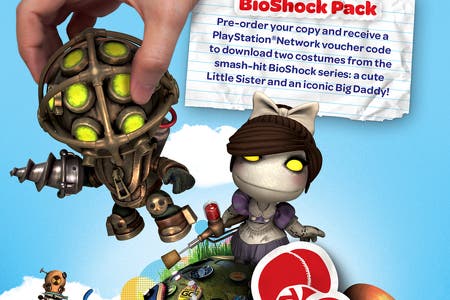 Update: Sony has confirmed to us that in the UK GAME will carry the BioShock costumes, while Amazon will ship with the Knights pack. These pre-order bonuses will be live on the retailers' sites tomorrow.
Original story: LittleBigPlanet Vita pre-orders come with bonus costumes inspired by BioShock and fairy tales, Sony has announced on the PlayStation Blog.
The BioShock pack includes Big Daddy and Little Sister likenesses, while the Knights of Old pack contains two knights, a maiden in renaissance attire, and a dragon costume. The Knights of Old outfits come in colours that remain exclusive to pre-orders forever.
Details regarding these offers will vary based on country and retailer, but so far only Amazon US seems to have them. We've reached out to Sony for comment to find out more.
In the meantime, feast your eyes on pics of the bonus goodies below.