Limbo developer Playdead reveals Xbox One timed-exclusive Inside
Microsoft announces over a dozen ID@Xbox titles.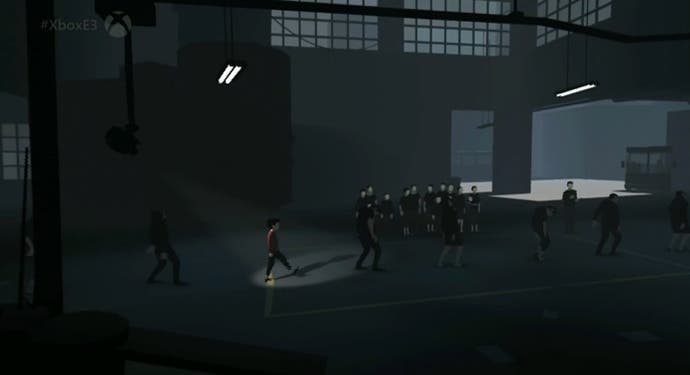 Limbo developer Playdead has finally revealed its upcoming game, Inside, which will be an Xbox One timed-exclusive.
Due in 2015, Inside is another moody 2D platformer, though this time the graphics are more obviously rendered in 3D with more complex backgrounds. It's set in a dreary grey world, where one boy is seemingly infiltrating a factory where everyone else seems to be brainless and broken. It looks a bit like a less goofy take on the early Oddworld adventures.
Besides Inside, Microsoft announced a slew of ID@Xbox titles. These include: Aztez, Plague Inc: Evolve, White Night, Earthlock, Cuphead, Hyper Light Drifter, Lifeless Planet, Slash Dash, Fru, Lovers in a Dangerous Space Time, Mighty No 9, Grave, Threes, Woole, Hellraid, and Below.