Life is Strange: True Colors is a gorgeous new chapter which ditches the series' episodic model
From Before the Storm developer Deck Nine.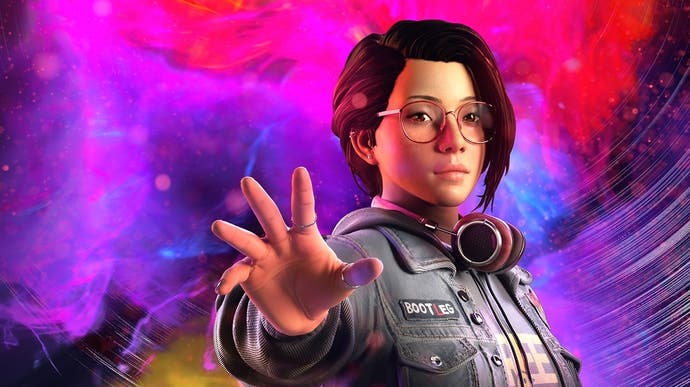 Square Enix has announced Life is Strange: True Colors, the next chapter in the narrative adventure anthology series. Ditching the series' previous episodic model, the entire story will release in one go for PC, PlayStation 4, PS5, Xbox One, Xbox Series X/S and Stadia on 10th September.
Set in the town of Haven Springs, True Colors stars Alex Chen, a new female Asian American protagonist, and feature a popular crossover character from Life is Strange prequel series Before the Storm. Here's our first look:
True Colors is, as expected, developed by Before the Storm studio Deck Nine, with the prequel series' lead writer and game designer Zak Garriss now True Colors' director. During tonight's Square Enix Presents livestream, Garriss said Deck Nine had been working on the game since 2017.
The story begins as Alex arrives in town to reunite with her brother after eight years apart. But after tragedy strikes, Alex will find she - like other Life is Strange protagonists before her - has a special power of her own.
This time around, Alex can "experience, absorb and manipulate" the strong emotions felt by those close to her and determine why they are feeling a particular way. True Colors' story focuses on her using this power to uncover the truth behind what has happened to her brother and the hidden stories of other Haven Springs residents.
Before the Storm fans will recognise Steph, the popular character you play tabletop games with in that series' first episode. Here, she becomes one of Alex's closest friends and is also one of two possible love interests.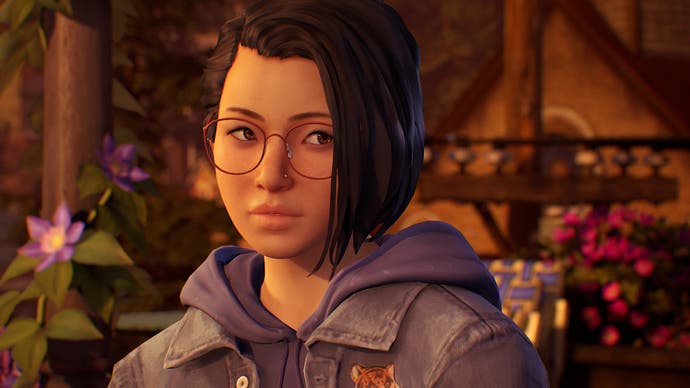 Additionally, Life is Strange publisher Square Enix also announced today that remasters of the original Life is Strange and Before the Storm are on the way. The original series, in particular, will benefit from new facial mo-cap performances - as while it told a strong narrative tale, its original presentation was let down by poor lip-syncing. Both older games will arrive as part of the Life is Strange Remastered Collection, coming autumn 2021, and also come as part of a True Colors' Ultimate Edition, which wraps in all three games together.
Deluxe and Ultimate Editions of True Colors also include extra outfits inspired by past series stars, and a Steph-centric extra story, Wavelengths.
Back in January, Eurogamer reported on changes at Dontnod, the studio which originally created Life is Strange and worked on its full sequel, as well as the narratively-separate but creatively-similar Tell Me Why. In the wake of a €30m (£26.5m) financing deal with Chinese tech giant Tencent for "new self-published intellectual properties", there was the suggestion Dontnod's time with the franchise it created was now over, and the reigns had been fully passed to Deck Nine instead.
Nearly a year ago, numerous key members of the original Life is Strange development team announced they had splintered from Dontnod's main Paris studio to form a new branch in Montreal. A few months later, we heard confirmation this team was working on a new franchise - and not Life is Strange.