Let's Play Takedown: Red Sabre
Watch us clear a level of the hardcore tactical shooter, with developer commentary.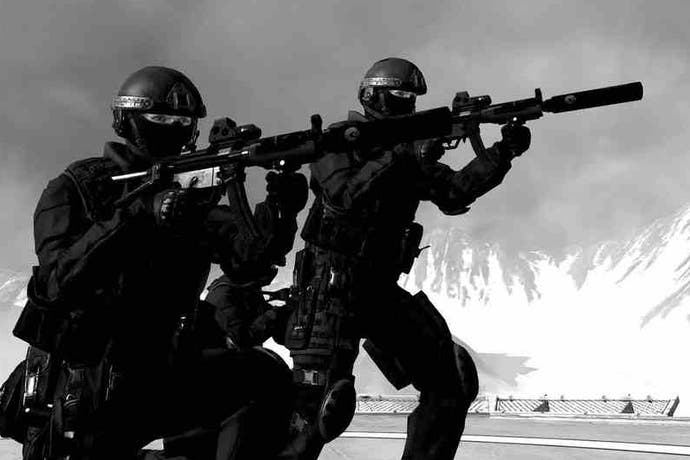 This will be music to some of your ears: the lead designer of Ghost Recon: Advanced Warfighter, making a Kickstarter-funded, hardcore, tactical, co-op shooter and namechecking Rainbow Six and SWAT while he's at it. CLEAR!
That game is Takedown: Red Sabre, and Christian Allen's studio Serellan has teamed up with 505 Games to launch the game on Steam and Xbox Live this Friday, 20th September. A PS3 version has also been mentioned, but it doesn't have a release date yet.
Ian had a chance to play the game online with Allen and some of the Serellan team, and you can view his exclusive gameplay footage, with commentary from Allen, below. It pretty effectively communicates the tension, teamwork and realism of this tactical FPS. Also, Ian meets an undignified and very poorly timed end. CLEAR!