Let's Build a Zoo is a cute zoo tycoon where you can splice up animals into silly new species
Chickow! Crocoduck! Giraffephant!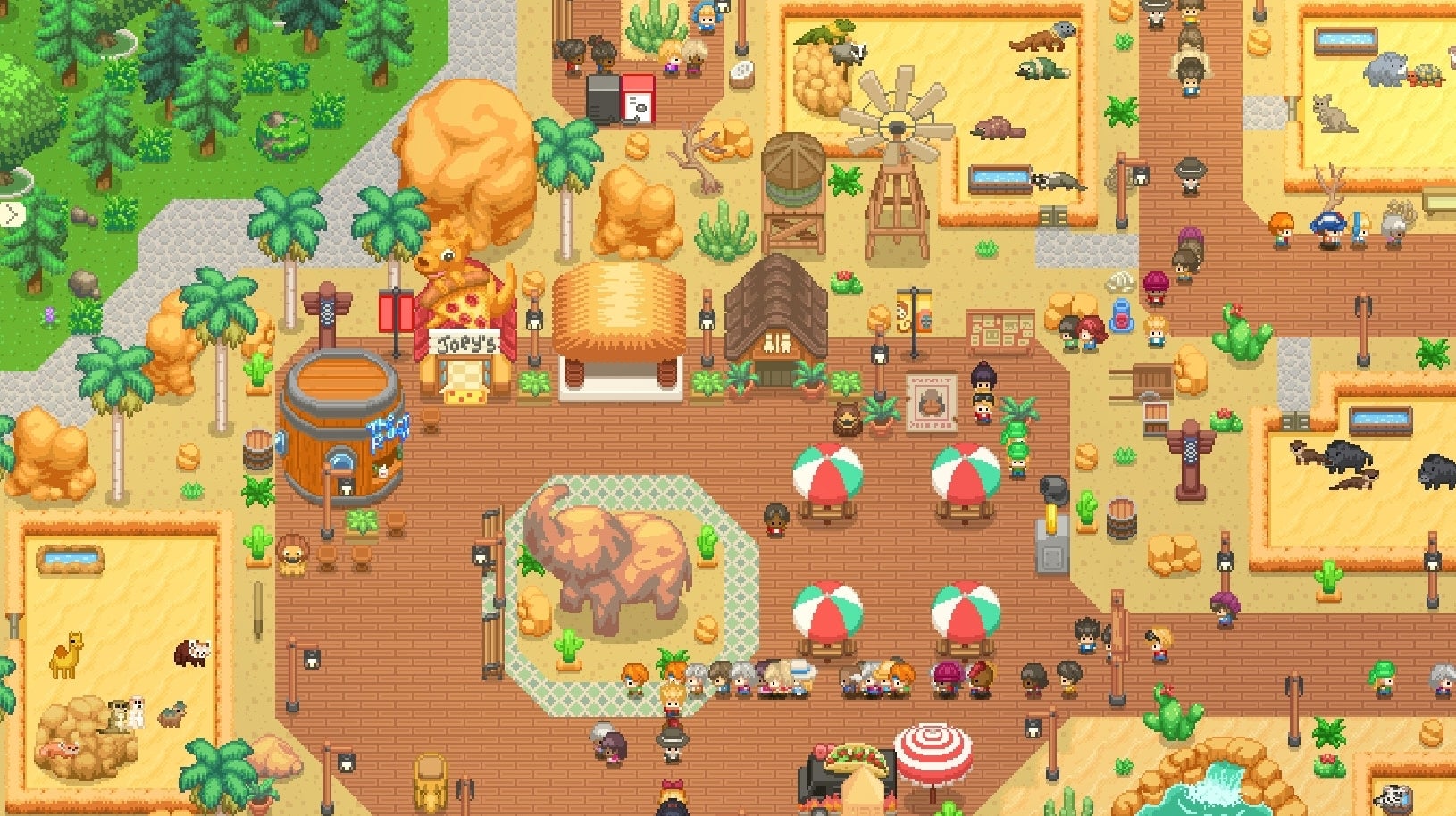 Step back Planet Zoo, pipe down Zoo Tycoon; finally someone's made a game for those budding zoologist that love animals so much they just wanted to smush them all together - until more, weirder animals pop out the other side. It's called Let's Build a Zoo and it's coming to PC this summer, with Switch, Xbox, and PlayStation versions also on the way.
Let's Build a Zoo is the work of developer Springloaded Games and, on the face of it, looks to deliver pretty much exactly what you'd expect from a zoo tycoon game. It's a management sim that let's you create your own animal empire - a task requiring players to import and breed animals (from a choice of over 500), hire staff to maintain the place, and attract guests to keep the money rolling in.
It promises various visitor-pleasing shops and amenities, "hundreds" of scenery items (including foliage, paths, and enclosure decorations), plus "weird and wonderful" events to contend with. There's even the option to either keep things above board or engage in more nefarious pursuits, pocketing the extra cash along the way.
"Sure, you can build a loving environment for your animals, guests and staff," teases Springloaded, "but with a fully-fledged morality system, you have the choice to go down an evil path, work your staff to the bone, and essentially turn your zoo into a meat factory."
Let's Build a Zoo's niftiest feature, however, comes in the form of DNA splicing, enabling players to combine any two of those initial 500 animals together to create over 300,000 different combinations. Perhaps you think visitors might be enticed by the ultimate farmyard animal, the Chickow, or maybe you'd prefer to go for something a little more exotic, like the Giraffephant or Crocoduck.
It's all delivered with a bright, breezy veneer (probably just as well given some of the shady pursuits hinted at in the trailer), and there's a closer look at the game in the nine-minute gameplay video accompanying today's announcement.
Whether there's enough strategic depth to ensure Let's Build a Zoo can stand tall alongside its more established genre counterparts remains to be seen, but those eager to find out more can sign up to participate in the game's closed Steam beta, coming in May. The full game launches on Steam this summer, with Switch, Xbox, and PlayStation versions due too.