Legendary beasts Raikou, Entei, and Suicune coming to Pokémon Go today
Plus, see who else is raiding without using a pass first.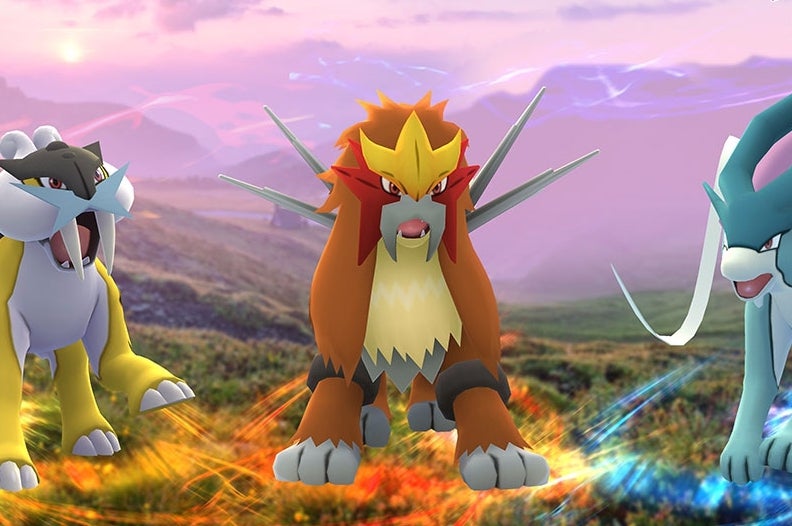 Niantic has revealed how you'll catch Legendary beasts Raikou, Entei, and Suicune in Pokémon Go.
All three creatures will roll out today (or most likely tomorrow in the UK) and individually appear in specific regions for one month at a time.
Fire-type Entei will be in Europe and Africa until September 30. Meanwhile, electric-type Raikou will be in the Americas and water-type Suicune in appear in the Asia-Pacific region.
From September 30 to October 31, they will then rotate to another region, and do so one final time from October 31, allowing players to eventually catch all three wherever they are.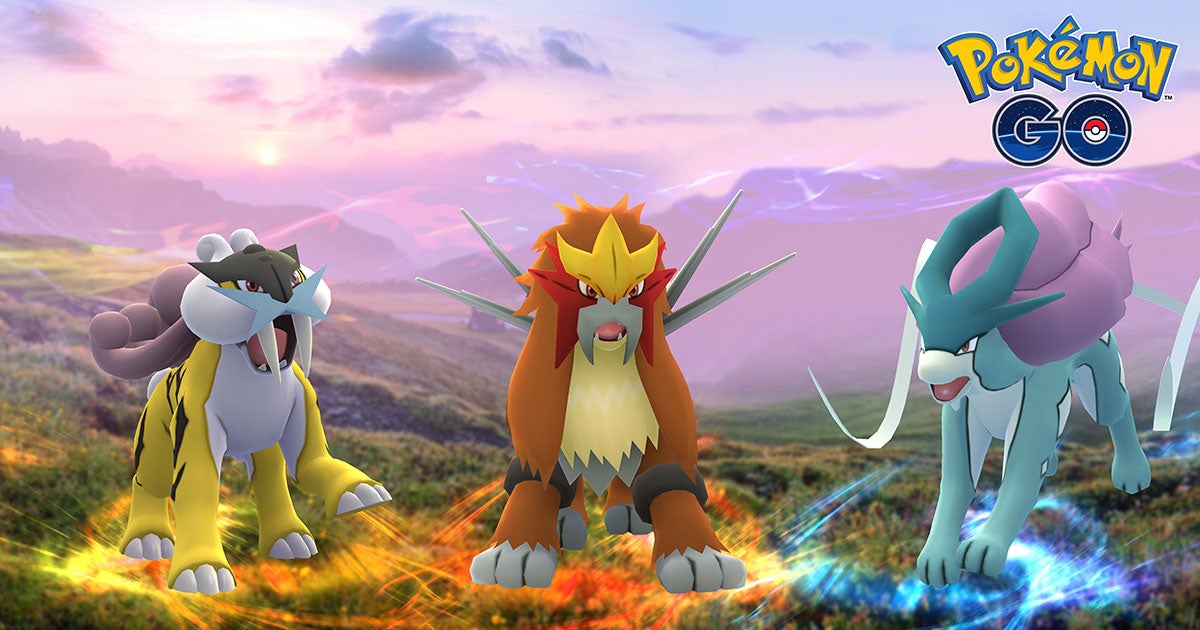 Like Legendary birds Articuno, Moltres and Zapdos, who are being rotated out from the game from today, the three beasts will be only available for a limited time.
Elsewhere, Niantic has said it is testing EX Raid Battles - the new name for invite-only Exclusive Raids announced earlier this month - in select Gyms from September 6. As a recap, if you complete a Raid at a gym where an EX Raid will soon take place, you'll be invited to battle a powerful Raid Boss with a special EX pass.
This is how one of the game's most powerful creatures, Mewtwo, will be made available.
"During the field test, we'll be making periodic adjustments to EX Raid eligibility requirements, frequency, times, locations, and durations with the goal of making the EX Raid Battle feature engaging, rewarding, and most importantly, fun for Trainers who regularly participate in Raid Battles," said Niantic in a statement.
Elsewhere, a new update rolling out to iOS and Android devices from today offers some welcome bug fixes and tweaks to how Raids and Gyms work.
One is the ability to see who else is preparing for a Raid before you join.
Previously, you had to spend a Raid Pass - an item provided for free once per day, then purchased from the in-game shop after that - without knowing if other players were available first.
For a feature that often requires multiple players to succeed, it's a long overdue addition. You can see how it looks at the end of this video by FuNKyShO on YouTube:
There have also been several bug fixes for Raids; double XP is now correctly displayed when using a Lucky Egg, and during the capture phase, creatures will no longer always break free from the final Premier Ball.
Elsewhere, Pokémon Go Plus owners can now use the device to spin Photo Discs at Gym as well as at regular PokéStops. Finally, players can now search their Pokémon collection by Move type using the @ character.
If you're jumping back into Pokémon Go in the hope of catching a Legendary beast - and hopefully soon, a Mewtwo - our guides on the Gym rework and Raids can help you get up to speed.