Legal battle over Duke Nukem rumbles on
3D Realms files official response to Gearbox lawsuit in Texas court.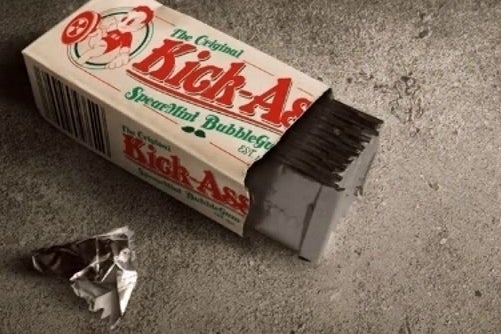 The legal battle over the Duke Nukem franchise took another twist this week when 3D Realms insisted it still owned the Duke Nukem trademark.
3D Realms was sued by Borderlands developer Gearbox Software after it unveiled plans to release a top-down action role-playing game called Duke Nukem: Mass Destruction (this now appears to be called Duke Nukem Survivor).
Gearbox announced it had bought the rights to the Duke franchise when it took on development of the troubled Duke Nukem Forever for release in 2011.
Now, 3D Realms has issued an official response to the lawsuit in a Texas court - and claimed it still owns the Duke Nukem trademark.
"On March 17, 2014, 3D Realms filed its answer to the complaint by Gearbox Software in Dallas, Texas," 3D Realms CEO Mike Nielsen said.
"3DR denies all allegations set forth in the complaint. In its answer, 3DR has submitted evidence showing that Gearbox at no point intended to enter into good faith negotiations but instead sought to force former owners, Scott Miller and George Broussard, to improperly surrender what rightfully belonged to 3DR.
"It is our position that 3DR retains the right to develop the tentatively titled Duke Nukem Survivor game for specific platforms. This game was previously licensed for development to Interceptor Entertainment.
"Furthermore, it is our position that the Trademark for Duke Nukem was never assigned to Gearbox, but remains the sole property of 3DR."
Earlier this month the investment firm behind Rise of the Triad developer Interceptor Entertainment bought 3D Realms, whose legal name is Apogee Software Ltd.
Interceptor also issued a statement:
"As an independent and young studio, we have been very fortunate to work with companies such as Apogee and 3D Realms on amazing IPs such as Duke Nukem and Rise of the Triad. As true fans of these companies, their games and the amazing minds behind them, we have nothing but respect for the intellectual properties they have created as well as their rightful owners.
"We were extremely excited for our next reveal, but unfortunately due to the actions of Gearbox Software, Interceptor Entertainment decided to put this reveal on hold in respect of their lawsuit.
"However, 3D Realms and Interceptor Entertainment were rightfully developing our game and as you can imagine we were quite shocked when the accusations by Gearbox arose, as we have always acted within our legal rights.
"It's unfortunate that Gearbox has shown no intention of finding a peaceful solution with us.
"We will however continue to work towards a solution."
The original suit was filed in February. According to Gearbox's complaint, "Interceptor's new game Duke Nukem: Mass Destruction will make unlawful use of Gearbox's IP, including characters, marks, and copyrights in violation of Gearbox's rights under the APA, and federal trademark and copyright law."
"3DR knew it was prohibited from crafting unauthorised deals for things like Duke Nukem: Mass Destruction," Gearbox notes in the suit.
"As 3DR has now admitted, 3DR possessed no authority to license Interceptor to do such work, and any continuation thereof represents an unlawful infringement of Gearbox's rights."
At the time, 3D Realms' then bosses Scott Miller and George Broussard issued a statement apologising to Gearbox.
"I am aware that Exhibit 2.2 of the APA states that 'all future development in the Duke IP' is a development right exclusively held by Gearbox. As such, only Gearbox has possessed the right to use the Duke IP in the development of any and all new Duke Nukem games, ancillary projects and materials since February 2010.
"Because such rights belong to Gearbox alone, development efforts such as 3DR's Duke Nukem: Mass Destruction effort with others was not only unauthorised, but a material infringement of the Gearbox's rights. I apologise to Gearbox for the infringement and breach represented by my efforts."
3D Realms and Gearbox have had a turbulent relationship over the last couple of years. Previously 3D Realms sued Gearbox over royalties for Duke Nukem Forever, but 3D Realms quickly realised it was in the wrong and dropped the case, citing the whole ordeal as a "misunderstanding".
As of now, the future of Duke Nukem Survivor is unclear. In an interview with Eurogamer Nielsen said he intends for 3D Realms to act as a publisher, with Danish studio Interceptor doing development work.