3D Realms may reclaim the rights to Duke Nukem - report
Cancelled Mass Destruction screenshot leaked, Bombshell won't be affected.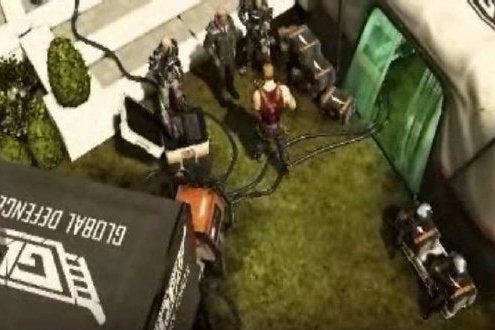 Duke Nukem 3D developer 3D Realms may be reclaiming the rights to its lost IP, according to some court documents.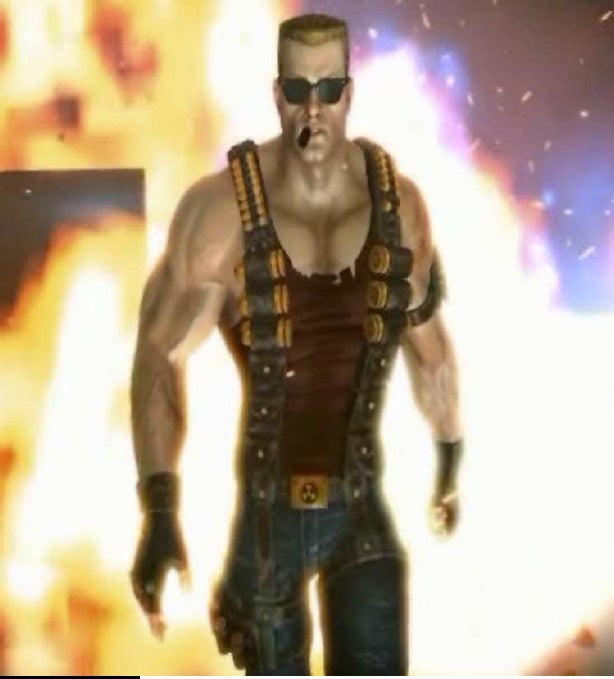 Previously, 3D Realms sold the Duke Nukem IP to Gearbox, who finished development on Duke Nukem Forever, then shipped it out to less than stellar reviews.
3D Realms was then purchased by Danish developer Interceptor, who teased a game called Duke Nukem: Mass Destruction. Naturally, Gearbox wasn't having any of that, so it sued 3D Realms, who later admitted to being at fault and that the whole thing was just a misunderstanding.
Interceptor claimed that it never announced a Duke Nukem game, though it strongly hinted at one, and later revealed that it was working on a PC and PS4 isometric action game called Bombshell, which many believe was an altered version of Duke Nukem: Mass Destruction without its titular character. Bombshell's female heroine was later altered to wear something more sensible.
Now NeoGAF poster Mr. Tibbs has dug up court documents noting that 3D Realms and Interceptor have reached an agreement with Gearbox, suggesting the former Duke Nukem IP holder will re-purchase the rights to the series.
"The parties agree that the Seller may repurchase the Duke IP at a price equal to the Buy-Back," the document said, upon noting that an alternate dispute resolution had been reached.
As reported by GamesIndustry, the relevant parties have 30 days to finalise the terms of the settlement.
Furthermore, the court documents contain images of what Duke Nukem: Mass Destruction looked like. Here's the only in-game picture featuring Mr. Nukem: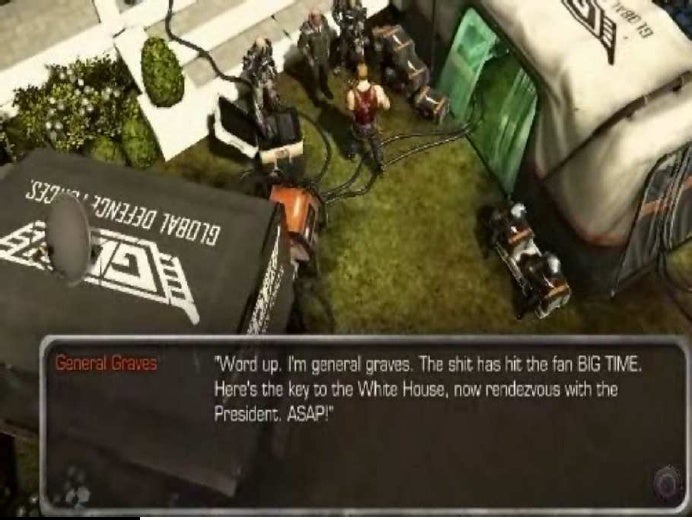 When pressed for comment, Interceptor told Eurogamer that it won't discuss the lawsuit, but it could confirm that Bombshell won't be turned into a Duke Nukem game.
"Bombshell will never become something else," said Interceptor Entertainment CEO Frederik Schreiber in an email exchange with Eurogamer. "We're extremely proud of what we have accomplished with Bombshell so far, and are 110 per cent committed to the game and the universe we have created around her."
We've asked Gearbox for comment, but have yet to hear back.