Duke Nukem: Mass Destruction teased for PC, PS4
A top-down action RPG from 3D: Reloaded dev.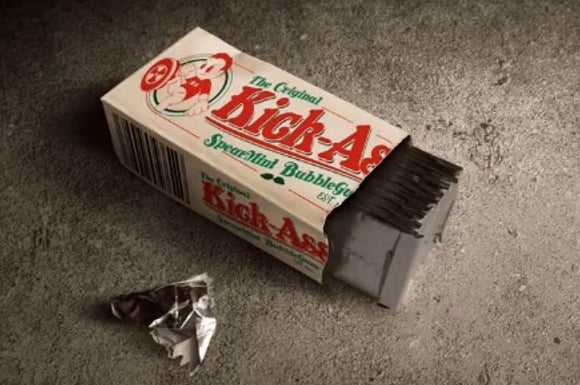 Duke Nukem 3D: Reloaded developer Interceptor Entertainment has teased an upcoming action RPG entry in the series, Duke Nukem: Mass Destruction. A now-offline teaser site AllOutofGum.com included a countdown timer set to end on 25th February and artwork showing an "Original Kick-Ass" flavour of bubblegum, the favourite chewing product of Duke.
The page had asked for 10,000 people to Like the game's Facebook page in order to translate a block of "alien text" with details of the game. But the code - a simple substitution cipher - was quickly cracked by fans.
"The King makes his next-generation debut in Duke Nukem: Mass Destruction. A top-down action role-playing game for PC and PlayStation.
"Duke Nukem kicks ass across planets in an Unreal Engine-powered galactic adventure to save the President from an apocalyptic alien threat."
The game will include "series-first mechanics" such as "experience points and tech trees". More details of the game's alien-fighting plot lie in the image below.
It's not the first we've heard of the game - back in December it was revealed that Duke Nukem creator Scott Miller was working on a new PC and PS4 project at Interceptor.
Code-named "Project Ascender", the game has been in development since September with a small team of 19 people and was scheduled for release at some point in 2014.
Interceptor worked for several years on a quasi-official Duke Nukem 3D remake, Reloaded, which was also being made in Unreal Engine. Reloaded was indefinitely "shelved" back in 2011 - allegedly due to differences between the developer and Duke Nukem: Forever Gearbox, whose own take on the series was due to launch around the same time.