Lara Croft GO dated this month for iOS and Android
Square Enix Montréal teases fake Palmer Luckey skin.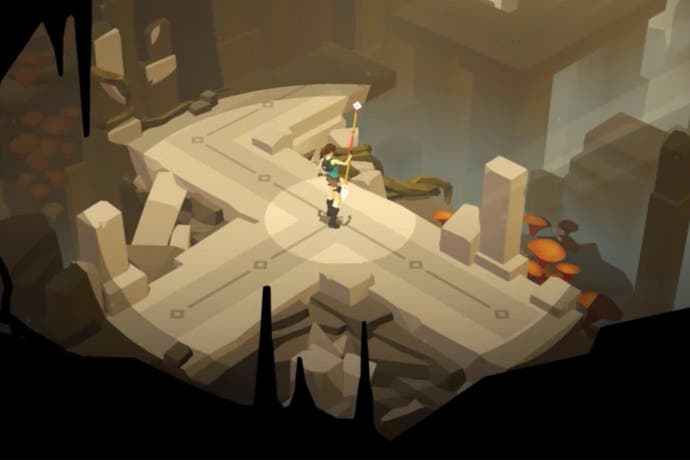 Hitman GO developer Square Enix Montréal has revealed the release date to its follow-up, Lara Croft GO, as 27th August for iOS and Android devices.
This time out Square has boldly reimagined Agent 47 as a young ponytailed woman named Lara Croft who explores ancient tombs, solves puzzles and avoids monsters in this turn-based puzzler.
Eurogamer contributor Paul Dean recommended Hitman GO upon its release last year. He called it "clever, cute and creative in quite a few ways".
Amusingly, Square Enix Montréal's official Twitter account unveiled the "first costume" for Lara Croft GO: