Here's our first look at Death Stranding's December update in action
Thumbs up.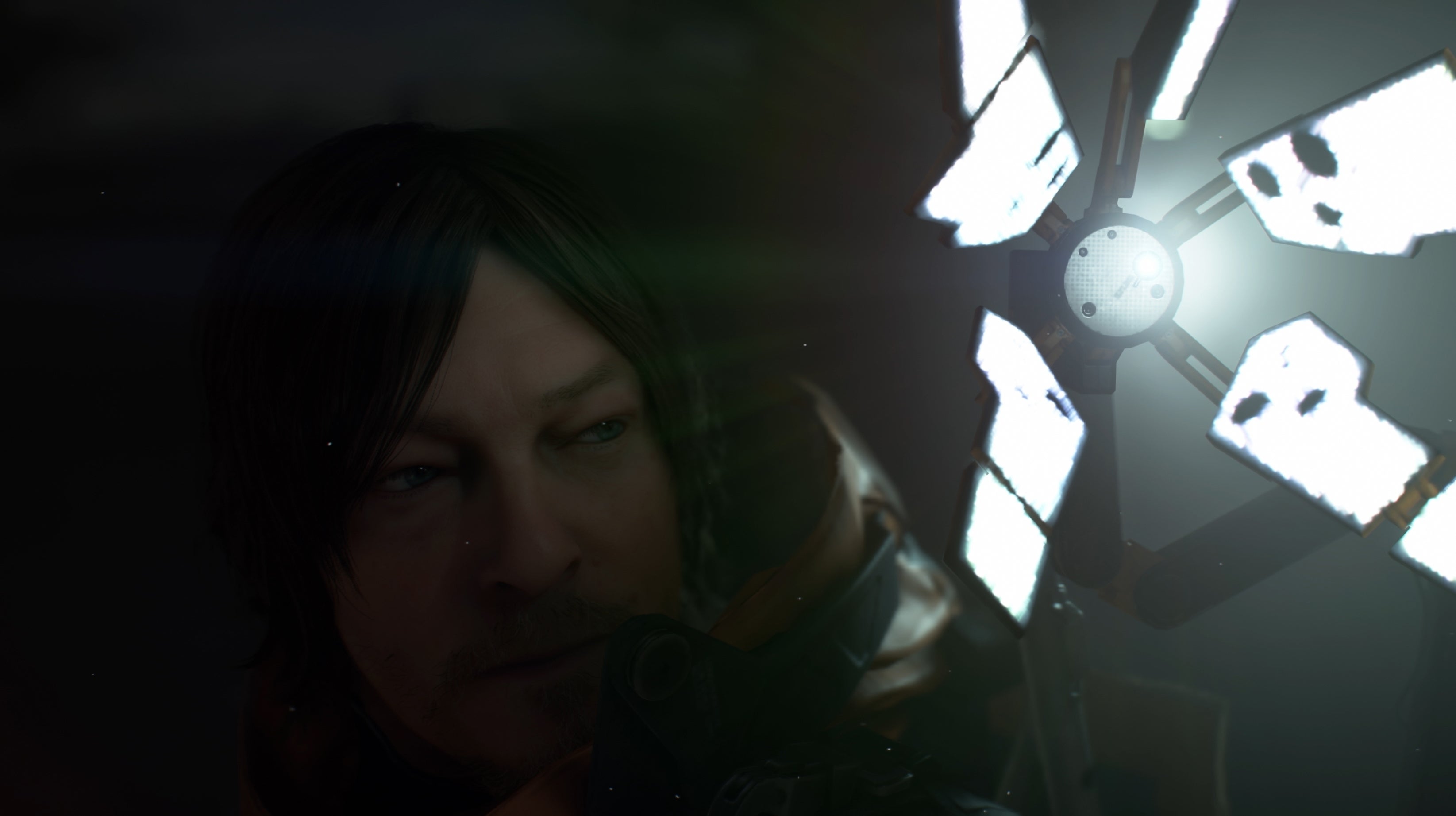 We knew gameplay changes were coming to Death Stranding. Now, we can see some of these changes in action.
We can see the much-requested vehicle delete function in the clip below. This was announced as one of the more commonly-requested changes that would be made to Death Stranding in an update in mid-December, and it'll be done in-game by simply holding down the options button.
You'll also be able to see the Odradek scanner through cargo on Sam's back. When the changes are implemented, cargo on Sam's back will become transparent when the Odradek scanner is locating BTs, so nothing will block your line of sight to the scanner.
These are welcome changes. The Odradek scanner being blocked by cargo was particularly troublesome, and it's amusing that Kojima Productions chose to demo a vehicle being deleted in front of the Cosplayer's shelter, a site that's become notorious for vehicle pile-ups in the game.
Note the clip for deleting vehicles has an on-screen caption of "dispose of some vehicles". This means, perhaps, we won't be able to delete every vehicle we come across, but we'll settle for some vehicles vanishing into the ether rather than none.