Kirby developer HAL Laboratory's delightful mobile game Part Time UFO is finally out in the West
And not an in-app purchase to be found.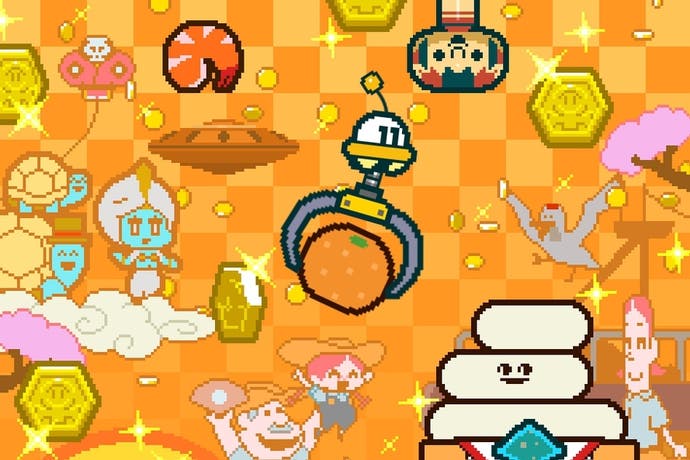 Kirby developer HAL Laboratory's mobile game debut - the delightful Part Time UFO - has finally released on iOS and Android in the West.
Part Time UFO originally launched in Japan last year, under the name Hataraku UFO, and is the work of HAL Laboratory's new smartphone-focussed studio, HAL Egg.
As its name suggests, Part Time UFO sees you take control of an adorable flying saucer in order to perform a variety of random odd-jobs for citizens in need. To complete each task, you'll need to deploy your mighty metal claw - not dissimilar to those found in the classic arcade claw crane machines - to hoist, shunt, and manoeuvre items around the screen. Money you earn from a job well done can be spent on outfits, introducing new abilities.
Part Time UFO's real strength comes with the increasingly bizarre contrivances it finds for its simple, accessible premise, and the end result is - unsurprisingly, given HAL's pedigree - a thoroughly charming, wonderfully peculiar affair.
Part Time UFO is out now on iOS and Android, and will set you back around £3.99 / $3.99 USD. Pleasingly, that will net you the entire game, with not an in-app purchase to be found.