Kickstarted game Shadowrun Returns is coming out in June
Fingers crossed.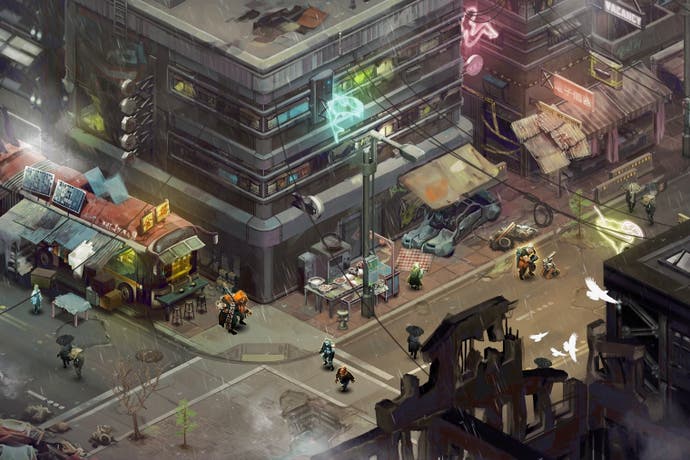 Harebrained Schemes has announced that Kickstarted game Shadowrun Returns will be released in June, which isn't very far away at all.
Steam is the delivery method of choice and there will be Steam Workshop support for the game's included editor. There will also be a Steam/DRM-free version released through the Harebrained Account Website, but it won't have access to community-created content that will be shared via Steam.
Steam pre-orders open on 29th April. Pre-order discounts and the Collector's Edition will cease being available on the Harebrained website the day before.
A Linux version of Shadowrun Returns will be released "in a reasonable timeframe after launch". German, French and Italian translations should be available at around the same time.
iOS and Android versions of the game won't have access to community-created content either, although bundles of the best bits may be added further down the line.
Shadowrun Returns has confirmed a Berlin Campaign, new map packs and Shadowrun stories for release as paid DLC post-launch. There will be some additional outfits and portraits you can buy, too. Kickstarter backers of the game get the Berlin Campaign at no extra cost.
Shadowrun Returns faithfully revisits the the old isometric Shadowrun RPG formula of the past. It'll be one of the first products of Kickstarter's nostalgic revolution to arrive. Fingers crossed.