KFC's cooking up a dating sim, and you can romance Colonel Sanders
Who's the clucky lady?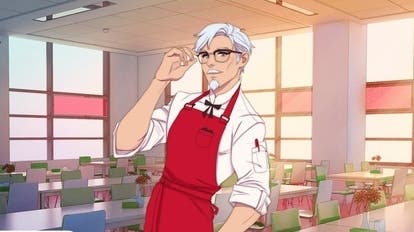 No, this is neither a joke nor a peek into my personal anime collection: KFC is cooking up an official dating sim in which you can romance Colonel Sanders. It is only Tuesday.
Developed by Psyop, KFC's game is called (brace yourselves): "I Love You, Colonel Sanders! A Finger Lickin' Good Dating Simulator". If you're familiar with an anime called Food Wars!: Shokugeki no Soma, it's basically that, but only chicken.
Players take the role of a promising student in culinary school, where the goal is to date Colonel Sanders and become his business partner. There are cooking battles, "battle battles", nine characters and "life-changing decisions". It looks like you get taught by a dog, so naturally it's fried' up my street.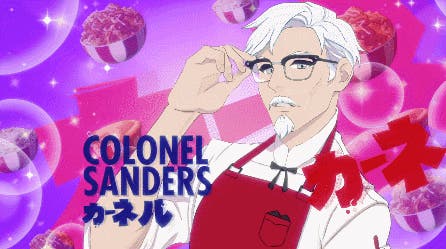 If you still don't believe me, you can feast your eyes on the Steam store page. Although there's currently no release date, I guess you can put this on your bucket wish list. Brings a whole new meaning to finger lickin' good.