Kate Bishop joins Marvel's Avengers in October
Take AIM.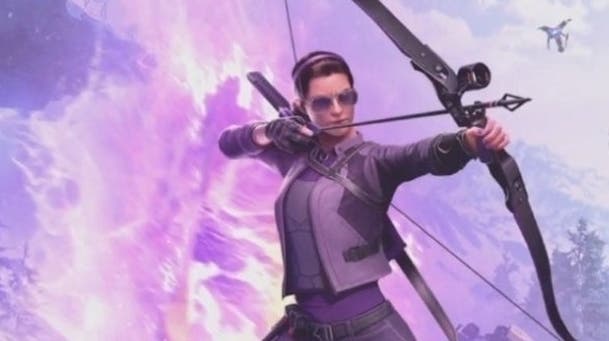 Marvel's Avengers will add Hawkeye herself, Kate Bishop, to its growing roster of heroes in October.
Bishop's story missions will also introduce Clint Barton, who will then become playable in November.
Both characters are, of course, also known as Hawkeye. It remains to be seen how similar their two movesets will be.
Last month, a long list of characters headed to Marvel's Avengers was datamined from the game's demo. Both Bishop and Barton were on the list, adding further weight to the long line of Marvel characters you may recognise from the MCU still to come.
Marvel's Avengers launches this week with Iron Man, Captain America, Thor, Hulk, Black Widow and Kamala Khan. Ant-Man has already been confirmed as coming via DLC, while Spider-Man will come exclusively to PlayStation 4.
As well as the now-confirmed Kate Bishop and Clint Barton, last month's name list also suggested Black Panther, Captain Marvel, Doctor Strange, Falcon, Mar-Vell, Mockingbird, Quake, Scarlet Witch, She-Hulk, Vision, War Machine, Wasp and Winter Soldier are all waiting in the wings.
While every new character added to the game will be free, each will also have a $10 battle pass offering cosmetic upgrades.
Here's a look at Kate Bishop being introduced to the team: