Katamari Damacy dev's Wattam finally launches in December
UPDATE: And Noby know a final date.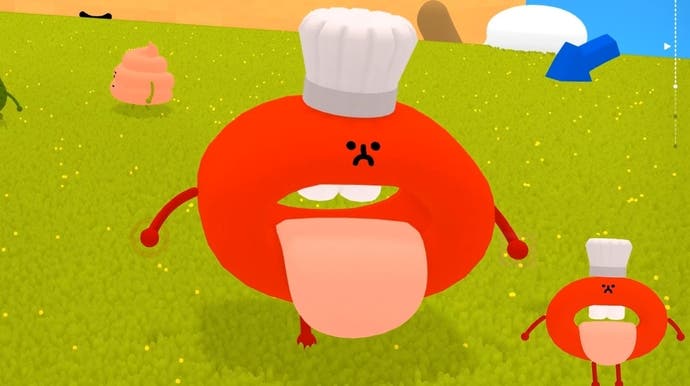 UPDATE 11/11/19: Wattam finally arrives on 17th December, and pre-orders are now live on the Epic Games Store for PC. The link to pre-order on the PlayStation Store isn't yet live but, for either platform, it'll cut the price down by 15 per cent.
---
ORIGINAL STORY 2: First announced nearly five years ago, the bizarre-looking Wattam finally has a release window - it'll arrive for PC (as an Epic Games store exclusive) and PlayStation 4 this December.
Developed by Katamari Damacy creator Keita Takahashi, the game features a colourful blocky world where objects are alive (and have creepy-looking faces).
What's it all about? Credit to the PlayStation blog for asking Takahashi how the game is meant to be played: "Turn on the PS4 or PS4 Pro, grab the controller, buy/download Wattam (thanks) and hit button to start the game," Takahashi replied. He's not wrong.
In 2015, we played a demo version of Wattam where you could eat other people in a multiplayer mode and then poo them out. I really hope this is still possible.