Journey's dev-journey a finished journey
Beautiful PSN exclusive to follow Flower, Flow.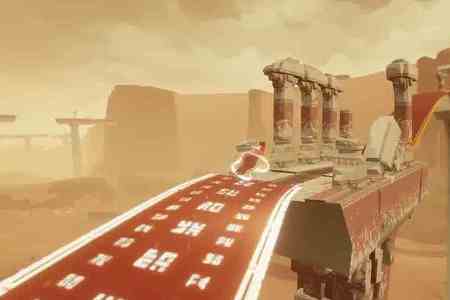 Journey, a very important Actual New Game of 2012, has once and for all been finished, developer ThatGameCompany has revealed.
No more delays, no more wondering why a PSN game has taken three years to build.
"Three years is a long time when you finally finish something and look back [and say], 'What have I done in the past three years?'" tweeted the studio's creative leader, Jenova Chen, knowingly.
"Hope it's worth it."
When quizzed by his Twitter followers, Chen revealed that "Sony's working on [a date]" but that there are "quite a few big releases coming up". "Once Sony figure out the right time, they will announce it. I assume pretty soon," he predicted.
ThatGameCompany preceded Journey with games Flower and Flow - two of PlayStation Network's most innovative, artistic - and as a result iconic - titles.
Journey itself concerns a journey to a mountain across a desert with a stranger - a randomly picked Journey player imported via PSN. The clever part comes from how the game and you deal with that stranger. The beautiful part comes from the wonderfully sparse but sumptuous cartoon presentation.