Jim Ross interviews CM Punk and Stone Cold about WWE 13
Hot new WWE 13 promo video. (Let me have my fun.)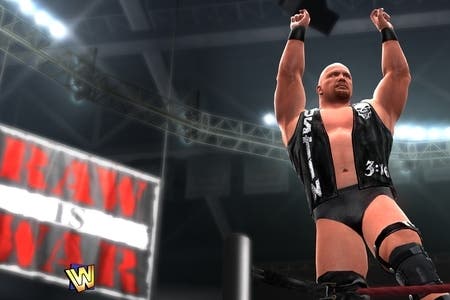 Full disclosure: I am aware that this sort of thing only interests me and about eight other people. But what is the point of editing a games website if you don't get to post stuff that only appeals to you and eight other people?
Anyway, amazing news, you eight other people! THQ has sent over a promo video for WWE 13 in which Jim Ross interviews CM Punk and Stone Cold Steve Austin, ostensibly about the game but reeeeeally about the simmering rivalry that's developing between them. You can watch it below.
Never mind the Attitude era though - how about bringing back Jericho and Big Show as a tag team? I miss all those ridiculous matches against Legacy. Sniff.
WWE 13 is due out on 2nd November.