Jelly Deals: Hollow Knight is down to £7.25 / $9.89
Humble's time-limited discount.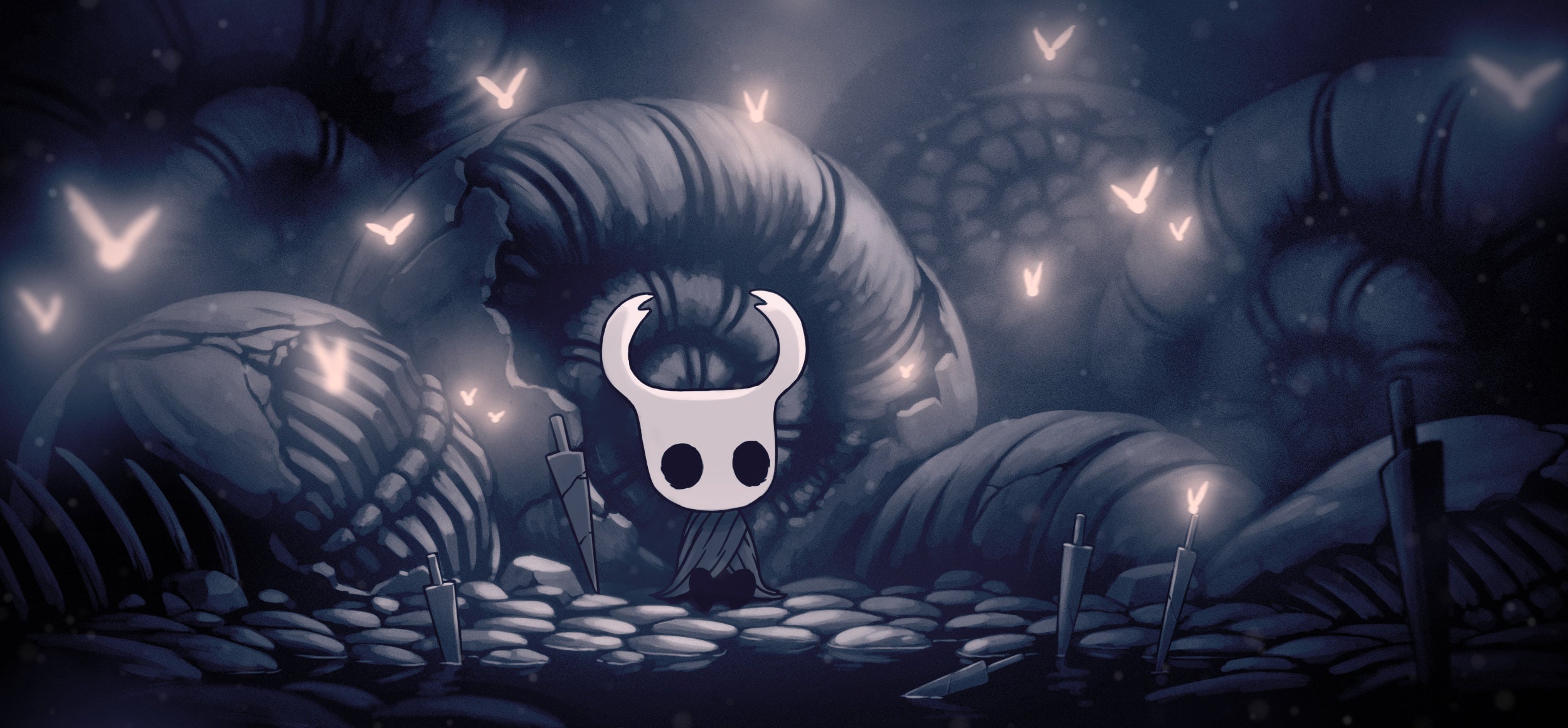 A note from the editor: Jelly Deals is a deals site launched by our parent company, Gamer Network, with a mission to find the best bargains out there. Look out for the Jelly Deals roundup of reduced-price games and kit every Saturday on Eurogamer.
---
Over at the Humble Store today, you can pick up a copy of Team Cherry's beautiful 2D action platformer, Hollow Knight, with 34 per cent off. That brings the price down to £7.25 / $9.89 depending on where you are in the world.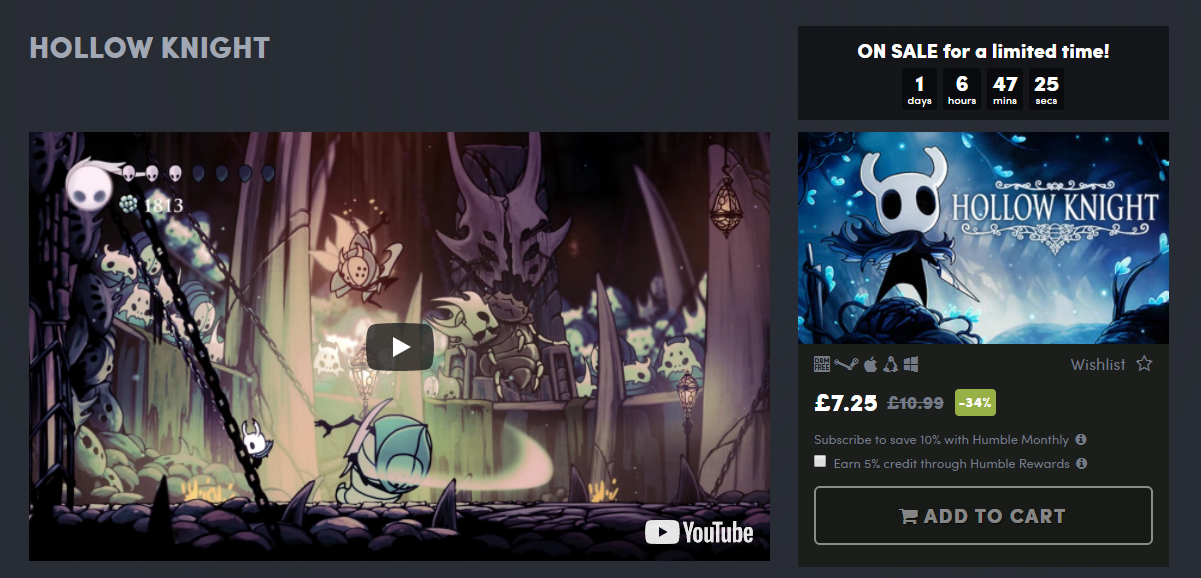 This is the latest in Humble's line of two-day deals, offering up a variety of discounts, mostly on indie titles, with some short time limits. For your money, you'll be getting a Steam key as well as the DRM-free version. As usual with these things, Humble Monthly subscribers will get an extra 10 per cent off that price.
Elsewhere on Humble's site, you still have just over a week to take advantage of the Humble Classics Return Bundle, which features the latest entries in a bunch of adventure game and strategy franchises, from Tex Murphy to Tides of Numenera.
Over at Jelly Deals, on the other hand, you'll find new buying guides to the best gaming headset in 2018, the best wireless earbuds in 2018 and more. New deals show up on the Jelly Deals Twitter account whenever they emerge, so be sure to stop by.