There's a Hollow Knight Piano Collection album on the way, and it sounds beautiful
Seer preview right here.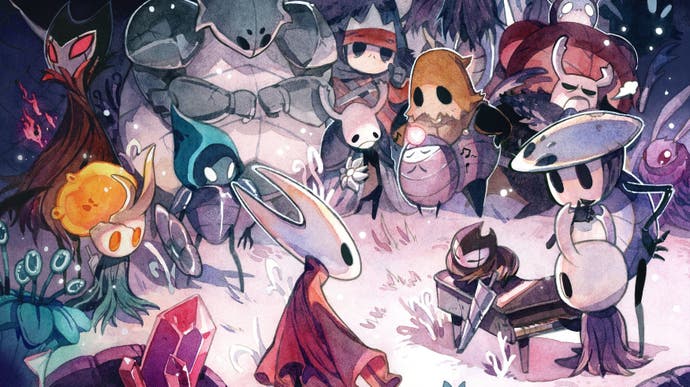 Materia Collective, the video game music publisher behind the Undertale Piano Collections, has partnered with Team Cherry to create the Hollow Knight Piano Collections, an album featuring 15 of the game's iconic soundtracks.
Music created by Hollow Knight's composer Christopher Larkin has been rearranged by David Peacock, who has worked previously work with renowned game composers Austin Wintory and Gareth Coker. The tracks are performed by Augustine Mayuga Gonzales, who has worked on albums for Undertale, Stardew Valley and Hyper Light Drifter.
Tracks include themes for Dirtmouth, the City of Tears, Hornet, the Forgotten Crossroads and more - here's a preview for one of my personal favourites, Greenpath:
"Working on Hollow Knight Piano Collections has been a deeply rewarding experience," Peacock said. "My goal was to put together a selection of arrangements that both compliment the original material, and are expanded upon by the qualities and aesthetic of the piano performance. Enter the world of Hallownest as conveyed by my pianistic reinterpretation of Christopher Larkin's brilliant score."
Hollow Knight Piano Collections will be available digitally, as well as on CD and vinyl from the Materia shop on 28th November, and pre-orders are open right now.
If you want to have a go at performing the tracks yourself, there's even some sheet music on the way too, which will be available early 2020.