Hollow Knight gets surprise sequel for Switch and PC
Do I make you Hornet baby?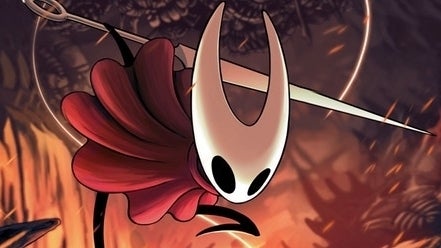 Who saw this coming? Team Cherry has unveiled its latest project, which turns out to be a full sequel to popular Metroidvania Hollow Knight.
According to developer Team Cherry's blog post, Hollow Knight: Silksong follows the adventures of Hornet as she journeys through "a whole new kingdom haunted by silk and song".
"Captured and brought to an unfamiliar land, Hornet must battle foes and solve mysteries as she ascends on a deadly pilgrimage to the kingdom's peak."
Along with the new playable character comes a "new suite of nimble moves", an "ever-expanding arsenal of weapons" and "shocking quests". For the really hard-core amongst you there's also a Silk Soul mode on its way, which unlocks upon completion of the game, and promises to be a "unique, challenging experience".
We knew something Hornet-related was coming thanks to Team Cherry's recent Twitter tease, but many fans have expressed surprise Silksong is being released as a full-blown sequel rather than DLC for the 2017 original. Team Cherry's blog post confirms the game initially started as a DLC, but "became too large and too unique" to stay that way. With a different location and 150 new enemies - as many as the first Hollow Knight - it does sound like a chunky game.
There's also further good news here for Kickstarter backers of the first Hollow Knight. To thank fans for their support, Team Cherry is making Silksong "100 per cent free" for the original backers.
As of yet there's no release date, but we do know Silksong is releasing on Nintendo Switch and PC. Apparently "more platforms may happen" in future, so Xbox and PlayStation users will need to wasp this space.