Jak 2, 3 and Combat X Racing launch for PS4 next week
Naughty and nice.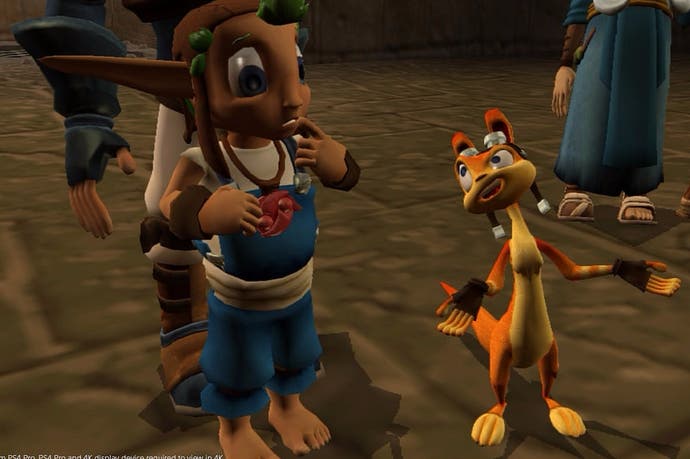 Here's an early Christmas present for PlayStation 2 fans - Jak 2, Jak 2 and Jak X Combat Racing will launch for PS4 next Wednesday, 6th December.
It follows a re-release of the original Jak and Daxter for PS4 earlier in the year.
Each will be available separately or as part of a bundle. They'll output at 4K on a PlayStation Pro, or otherwise will be 1080p. Here's how they look:
Jak and Daxter was of course created by Naughty Dog, which then went on to launch franchises such as Uncharted and The Last of Us. Speaking of The Last of Us, we may see more of Part 2 at the PlayStation Experience event next week.