It looks like the white Xbox One S 2TB has sold out for good
UPDATE: 2TB size won't be back in white, but other special editions possible.
UPDATE 8/8/16 5.40pm: Microsoft will not refill stock of the white 2TB Xbox One S, the company confirmed to Eurogamer at gamescom today.
We were on hand to hear the upcoming £249 and £299 price points for the Xbox One S' 500GB and 1TB sizes earlier this week - but there was no mention of more stock for the 2TB model.
In a briefing today on Microsoft's booth, we were told the 2TB will be reserved for special editions such as the upcoming 2TB red Gears of War beast. Other special edition 2TB sizes may well follow for other big Xbox One game launches, Microsoft also hinted.
---
ORIGINAL STORY 17/8/16 10.20pm: Missed out on a white 2TB Xbox One S? You may now have a serious wait on your hands.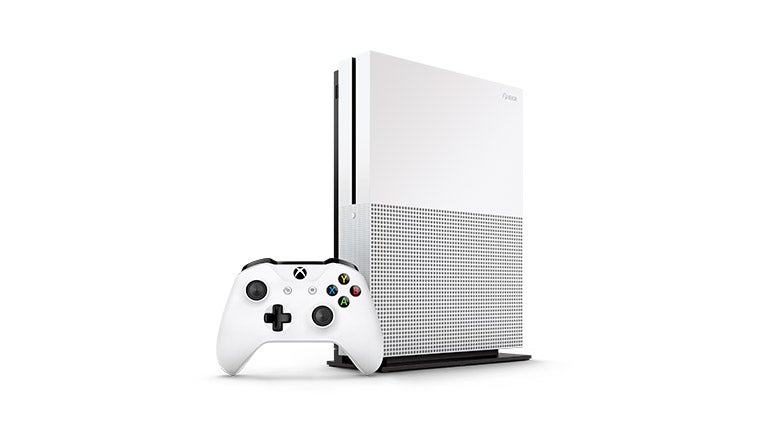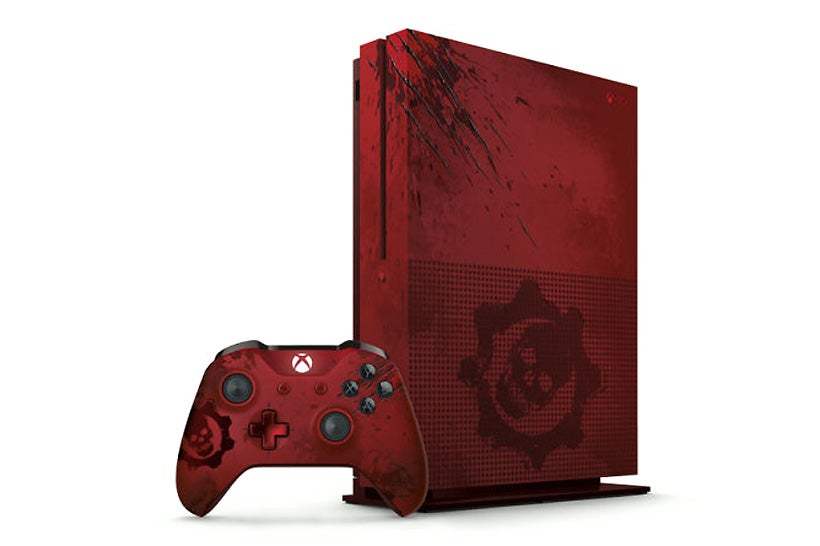 Microsoft launched its shiny Xbox One redesign in a sleek white 2TB model, but stock was limited and the console has now completely sold out at most retailers.
We've now heard from our friends at Eurogamer.cz that Microsoft has no plans to replenish stock of the white 2TB model, which launched with an RRP of £349.
If you still want a 2TB-sized Xbox One S then your only option is the blood red Gears of War-themed special edition, which will arrive in limited numbers and at the more expensive price of £399 in October.
Alternatively, other, smaller-sized Xbox One S models will launch with 500GB or 1TB hard drives at some point in the future. Microsoft has yet to say when - or how much either might cost.
On Amazon, there are still white 2TB Xbox One S consoles available but only from third-party sellers, and only for significantly more than the console's standard RRP. Prices start at £470 and only go upwards.
GAME will also sell you a white Xbox One S through a third-party seller, for £479.95.
"We're excited by the reaction from fans for the Xbox One S. While stock of the 2TB has sold out, gamers can pre-order the Xbox One S 2TB Gears of War Limited Edition console," a Microsoft spokesperson told Eurogamer when asked for more information.
"We will be sharing further details on other Xbox One S bundles and variations in the coming weeks."
It's a shame to see Xbox One S' launch model disappear from sale so quickly. From our perspective - and particularly Rich and the team at Digital Foundry - Xbox One S is an impressive improvement on the console's OG model.