Looks like Lumo is headed to Nintendo Switch
UPDATE: Now due mid-November.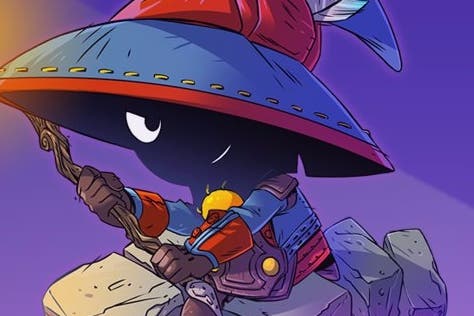 UPDATE 2/11/17: Lumo has missed its originally announced October launch window on Switch. There's good news for those eager to play the excellent isometric puzzler on Nintendo's console, however. Publisher Rising Star has confirmed that the digital eShop version of Lumo will now arrive worldwide on November 16th. A physical release will follow shortly after, launching in the US on November 21st, and November 24th in Europe.
---
UPDATE 7/9/17: The Nintendo Switch version of indie puzzler Lumo will launch in October, publisher Rising Star Games has announced.
Developer Gareth Noyce teased a Switch version of the game just over a month ago. Now we know it is just weeks away.
We can also now see how the game's isometric levels look on the Switch's screen, thanks to this fresh trailer. As expected, it's a step up from the PC game's previous PlayStation Vita port:
---
ORIGINAL STORY 27/7/17: It looks like isometric indie puzzler Lumo will launch on Nintendo Switch in the near future.
Developer Gareth Noyce posted a screenshot of the game running on a Switch console earlier today via Twitter.
We expect to hear more soon from publisher Rising Star Games on a release date.
Lumo first launched for PC and PlayStation 4 in May last year. Xbox One and PlayStation Vita versions arrived a month later.
A love letter to the isometric puzzlers of old, Lumo was praised for reigniting interest in the genre and also just for being pretty darn enjoyable.
Lumo's PlayStation Vita version had some performance issues, however - here's hoping the portable version for Switch runs better.
"Noyce's revival of the British isometric puzzle game offers a deep and amiable dungeon filled with eccentric wonder," Simon Parkin wrote in Eurogamer's Lumo review.