It didn't take long for those E3 Doom, Fallout and Dishonored figures to end up on eBay
Got any caps?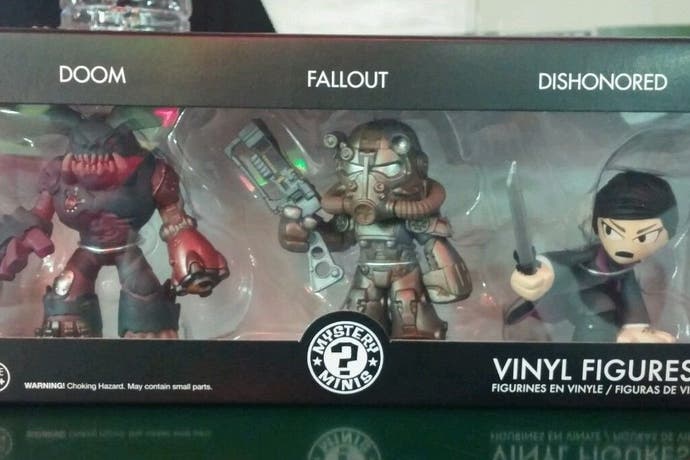 Last night, at the end of its E3 press conference, Bethesda gave attendees a pack of three Funko Mystery Minis vinyl figures for free - one each for Doom (demon), Dishonored (Emily Kaldwin) and Fallout (Power Armour).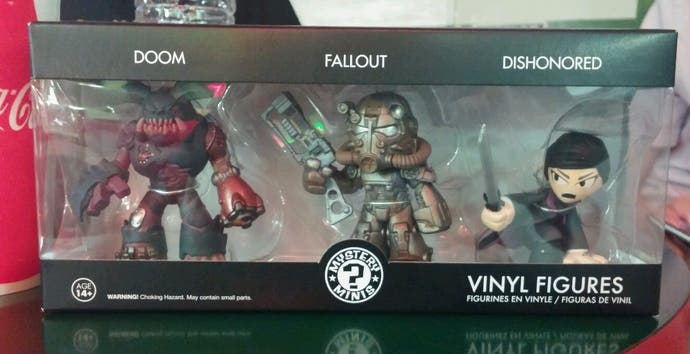 And almost immediately afterwards, the figures were popped up on eBay by those looking to make a few bob.
Well, more than a few bob.
There are a raft of listings on eBay right now - and most are asking for north of $300 (around £200).
Those in the UK interested in splashing their cash will need to consider international shipping costs ($30) and an import charge ($96).
So, all in all, those are pretty expensive figures. You'll need at least £300.
But look how cute they are! Fancy it?