Is Godus dead?
"There's lots of areas to explore and finish."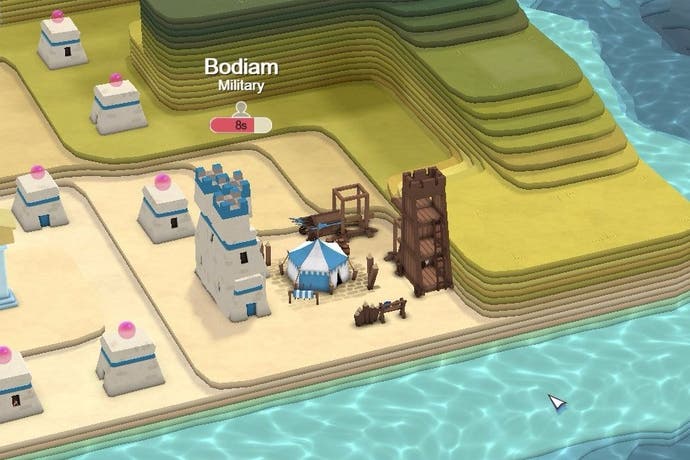 Development on the PC version of Godus has ground to a halt, Eurogamer understands.
Peter Molyneux's controversial god simulation has been stuck on Steam as an Early Access title ever since it launched there in September 2013.
And now, sources tell Eurogamer, developer 22cans has moved over almost entirely to the studio's next game, The Trail.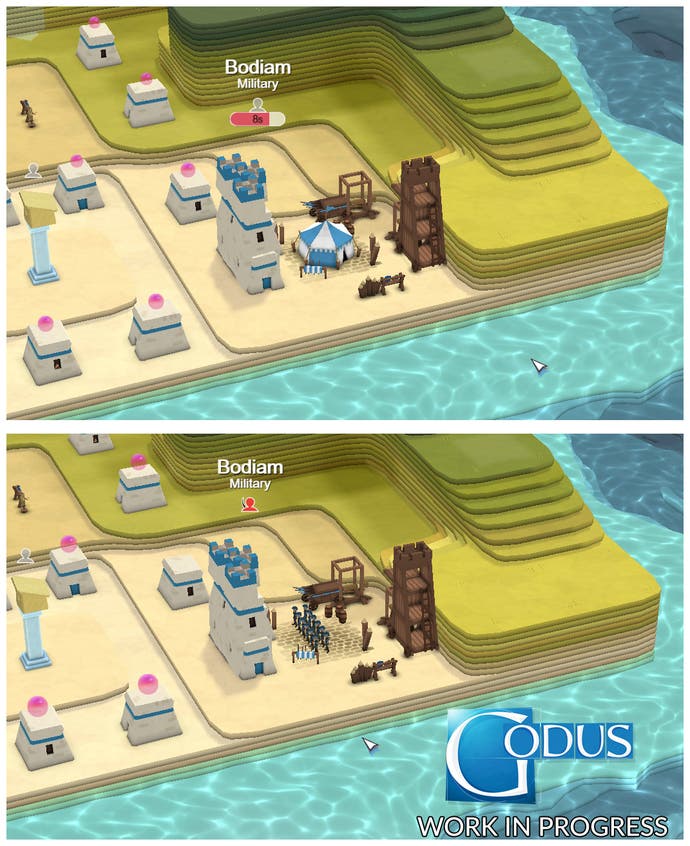 Back in February, 22cans relaunched Godus as Godus Wars, replacing its Steam page in the process.
Then, 22cans said 11 people had worked on Godus Wars, including lead designer Konrad Naszynski.
Eurogamer has heard Naszynski was made redundant earlier this year, but speaking to Eurogamer, 22cans CEO Simon Phillips said the developer simply did not renew his contract (Peter Molyneux declined to comment for this story).
"Konrad was actually a contractor and was tasked with building the levels on Godus Wars," Phillips said.
"He completed these for the last update so his contract ran down. Of course, as and when we need more content we'll talk to Konrad as he knows the process well."
What "more content"? Phillips was unable to say. Godus Wars' last update was on 2nd March - nearly four months ago. The last communication on Steam was on 18th March - to announce a sale celebrating 22cans' fourth birthday.
"We added extra content to Wars a few weeks after launch," Phillips said. "We feel that the next update for Steam needs to have something more than just 'extra' content."
Phillips denied the suggestion development on Godus has ceased.
"No. Godus is an ongoing project, on both PC and mobile," he said. "There's lots of areas to support on the project, as you can imagine. We have a bit of a rhythm in moving from PC to mobile and so on."
One source told Eurogamer that as of early 2016, 22cans did have a plan to leave Early Access, but the decision to focus 100 per cent on The Trail was made in part to secure the developer's financial future.
Again, Phillips denied the claim that 100 per cent of 22cans is working on The Trail.
"Not quite," he said. "We shift our resources around depending on what we want to achieve, be that design, PC or mobile code, art resources and so on."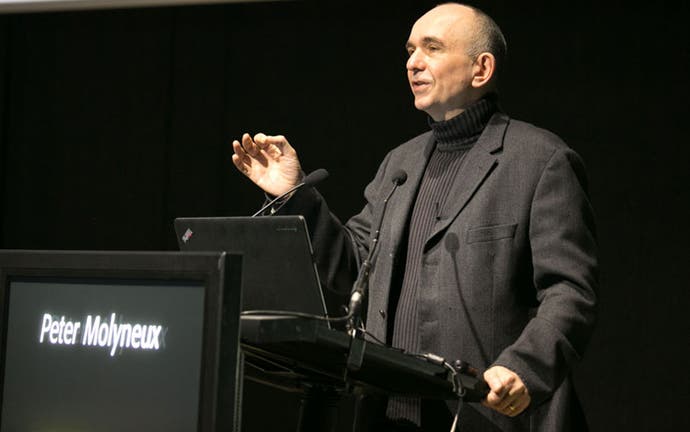 So, what do we know about The Trail? Peter Molyneux actually announced The Trial in late 2014 at the Fun & Serious Game Festival - to the surprise of staff at 22cans.
Then, The Trail was described as a mobile game based around social media interaction.
"It can be understood at a glance, and it entertains the idea of communication beyond words, by means of music, art, and so on," Molyneux was quoted as saying.
"If I can get the game to excite people together, if I can make them feel the excitement of discovery together, if I can reach out to them not as individuals but as a group, if I can make them care about their neighbours as much as they care about themselves, then I think I can have a game that builds on feelings and emotions untapped so far."
22cans is using the Unity game engine to build The Trail, Eurogamer has been told, with a reveal and release expected this year.
22cans' focus on The Trail sparks questions about the future of Godus. Despite 22cans' insistence it hasn't abandoned the PC game, it's hard to view the radio silence and lack of updates as anything but the studio shifting resources from the god game to this new game.
When I asked Simon Phillips what now for Godus leaving Steam Early Access, he replied:
"Gosh, it's still going to be a long process! There's lots of areas to explore to finish."
Then, when pressed on whether there is a timeframe for Godus leaving Early Access, Phillips replied:
"Not a fixed time frame right now."
Back when Godus Wars launched, Molyneux told Eurogamer that the release paved the way for multiplayer, which would then lead to the God of Gods feature that, Molyneux promised, would feature Bryan Henderson, the winner of 22cans' Curiosity: What's Inside the Cube? This now seems further away than ever.
What we do know is that Godus Wars, which gave 22cans a short-lived cash injection, failed to make much of an impression on Steam after launch, with only a handful of people currently playing despite the game being 75 per cent off as part of the Steam Summer sale.
And with the focus now squarely on The Trail, 22cans appears to have left Godus behind.