22cans pulls controversial Godus Wars microtransaction after player outcry
Whoops.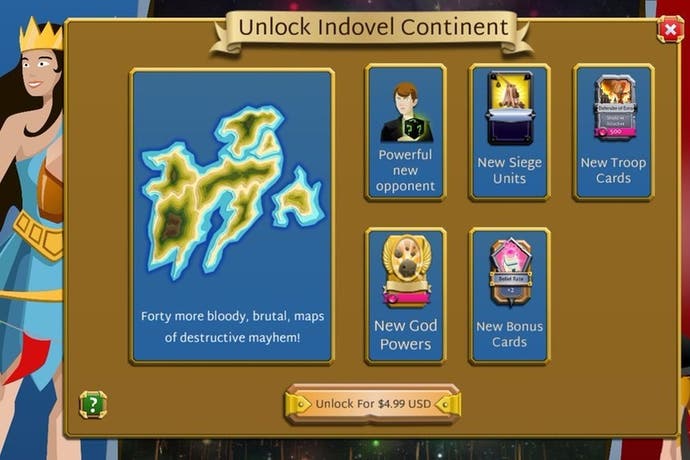 22cans has pulled a controversial microtransaction in the recently-released Godus Wars after a player outcry.
Godus Wars, the real-time strategy spin on Peter Molyneux's god game Godus, launched yesterday on Steam as an Early Access title after months of silence from 22cans. It's a free update to existing owners of Godus and the game's Kickstarter backers, but costs £11 otherwise.
It didn't take long for players to discover that after completing one continent, Godus Wars presents a microtransaction: you have to buy the second continent for $4.99. All this, in an Early Access game that costs £11.
Here's how it looks in-game: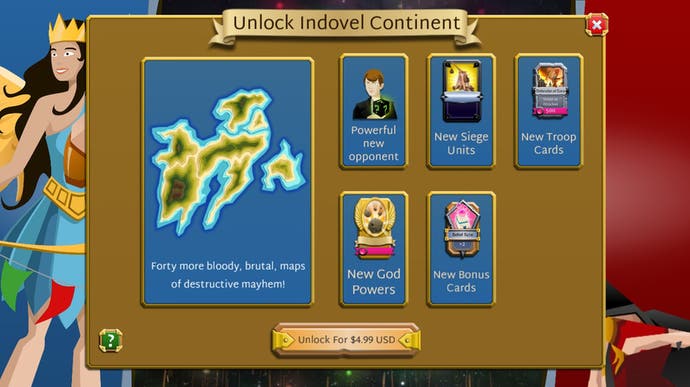 While the Godus Wars Steam page does indicate that the first continent is included with the game and that the second continent is a "premium add-on", the microtransaction was seen as a sneaky cash-grab by a community already distrustful of developer 22cans. As you'd expect, the reaction was overwhelmingly negative on Steam and on the Godus boards.
Here's a snippet from Steam:

The reaction on the Godus boards was similarly negative: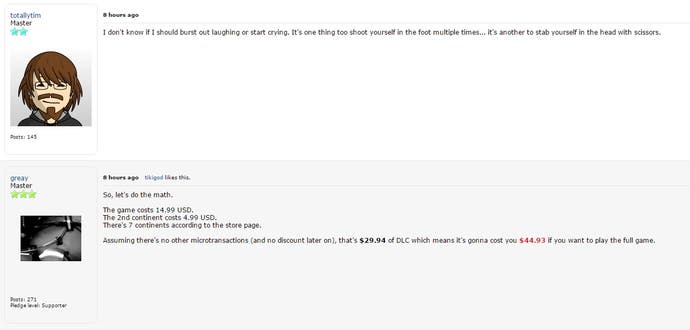 Now, 22cans has made additional continents free. Here's a statement from CEO Simon Phillips:
The removal of the microtransaction will do little to calm the ongoing anger at 22cans, which faces the perhaps impossible task of repairing its reputation after a series of broken promises and questionable decisions. Peter Molyneux, subject of a Eurogamer interview published yesterday, is yet to comment.