Introducing MetaBomb - our experimental new games portal
Dedicated games coverage kicks off with Hearthstone.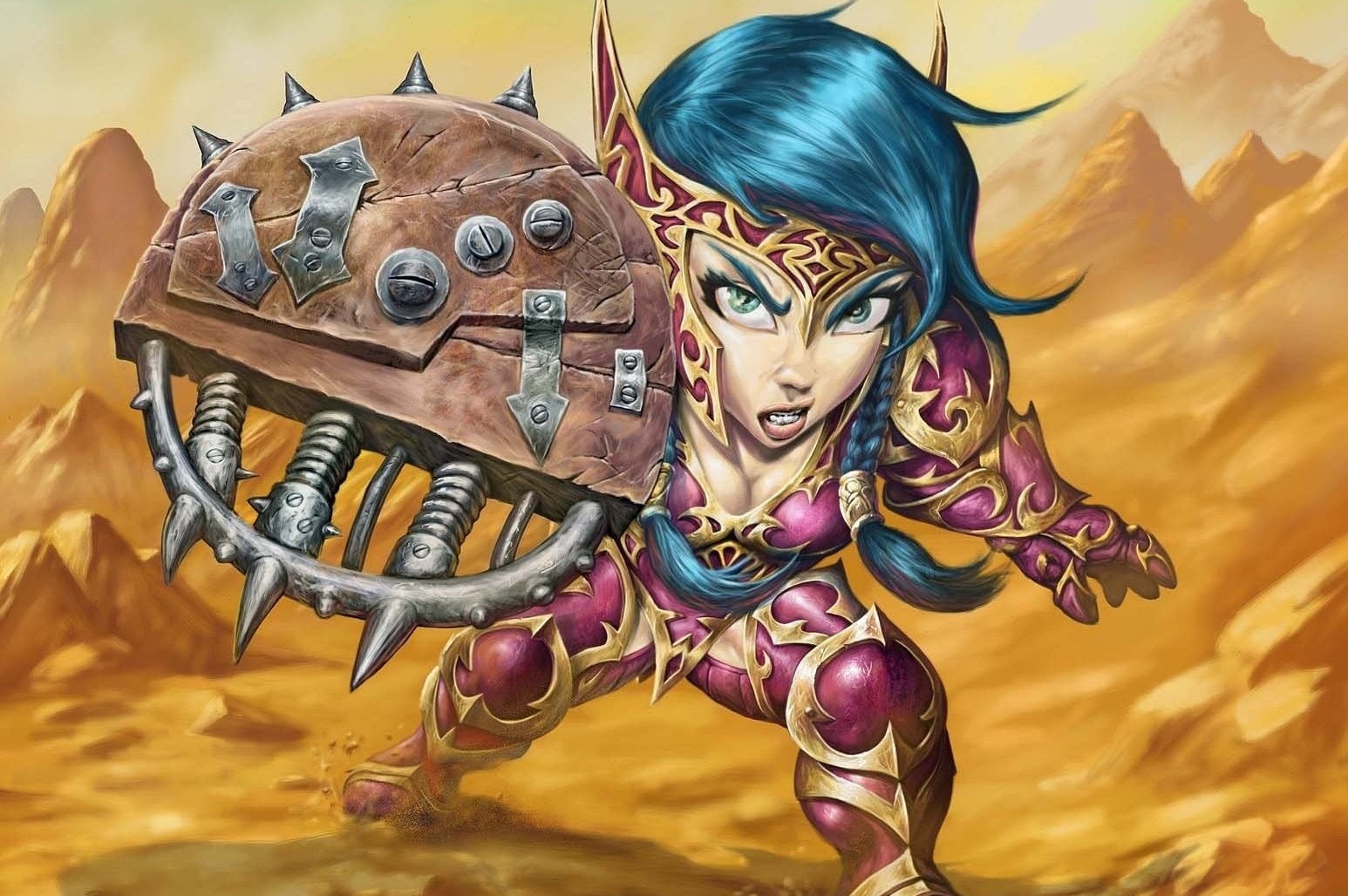 Over the last 15 years, Eurogamer's parent company Gamer Network has launched a number of websites. Some, like Eurogamer and our US counterpart USGamer, are aimed squarely at consumers, while others like GamesIndustry.biz cater to industry interests. All of them share a common theme in covering the entire spectrum of gaming tastes.
There's a different sort of game though, and a different sort of audience, that can be hard for a generalist site to satisfy. League of Legends and DOTA 2 count their daily players in the millions, for example, while StarCraft 2's feverish following is well documented. There are plenty more besides, but one game in particular - Hearthstone - captured everyone's attention at Gamer Network last year.
Back in November, a few of us set about thinking how we could create an experimental website where we could share our passion for these sorts of games - and their constantly shifting metagames - exclusively and as spare time permits. The end result is a portal we call MetaBomb, and the game we're launching it with today is Hearthstone.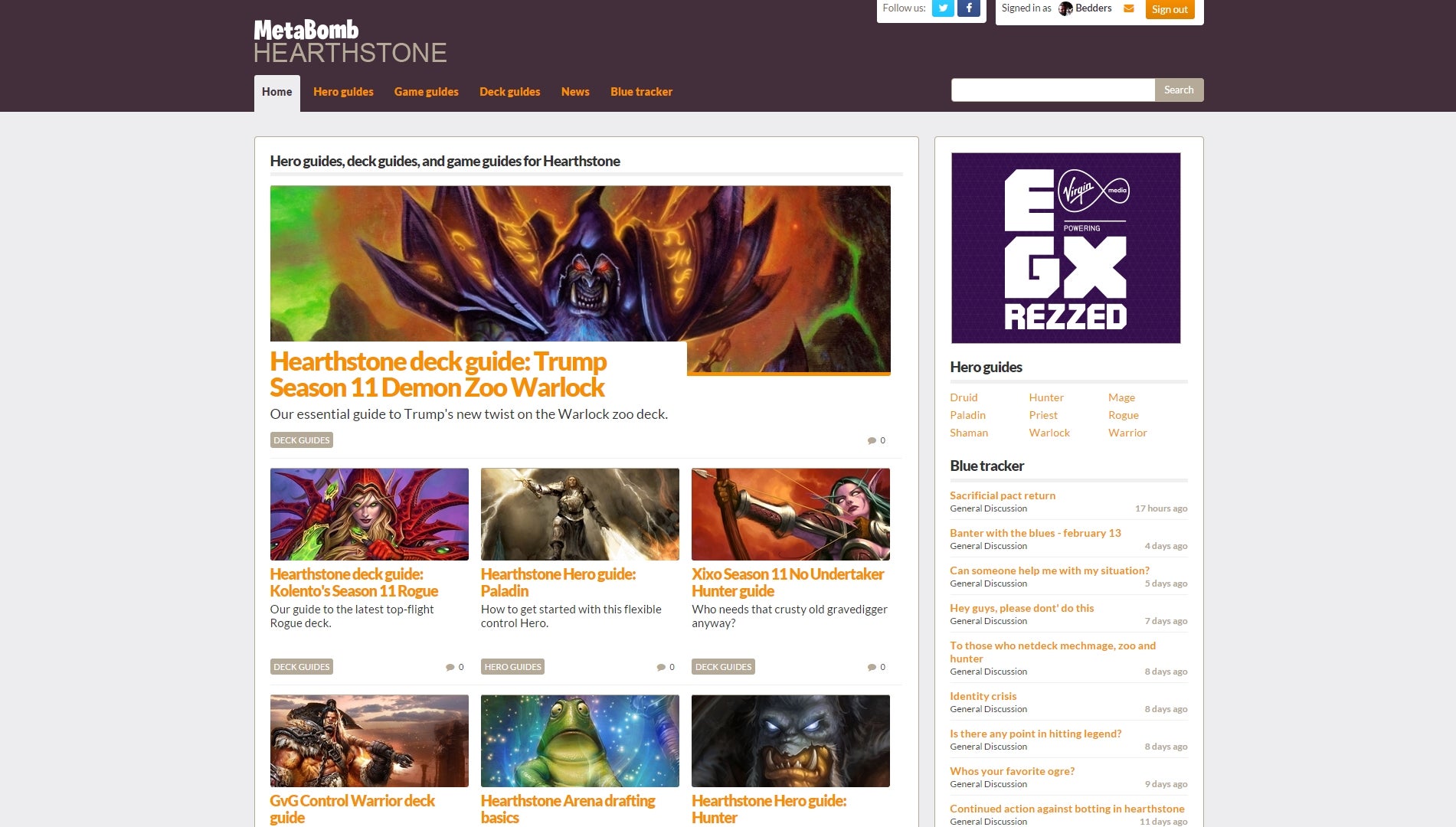 It's been a lot of fun designing, launching and writing for MetaBomb and we're excited to show it off to you. For now, we've got guides to some of the latest and most popular Hearthstone decks, advice for improving your general gameplay, and all the latest official commentary from the developers at Blizzard.
In the coming months, we hope to add a lot more tools to help you improve your game and share the latest strategies with one another. Between now and then we'll be experimenting with new content, and looking at new ways to help you stay on top of the metagame based on your feedback. In the future, we'd even like to expand into other games too - although that's some way further on down the road.
As an enthusiast project produced during staff spare time, you shouldn't expect MetaBomb to be updated to the same degree that an established site like Eurogamer is, but we will make sure there's something new, interesting and - we hope - informative for you to tuck into every day. We'll also still be covering games like Hearthstone on Eurogamer, just as we always have.
We hope you like our invention! We'd love to hear your feedback on the project, either here, over in the MetaBomb comments, or at contact@metabomb.net