Injustice: Gods Among Us due in April
New Tokyo Games Show trailer within.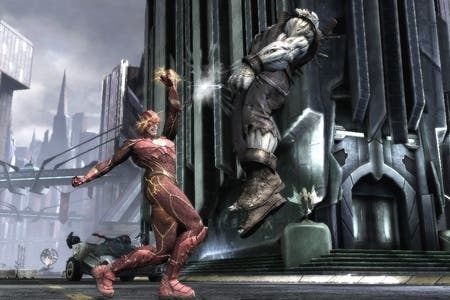 Mortal Kombat developer NetherRealm's upcoming DC universe-based fighting game Injustice: Gods Among Us is slated for release next April on Xbox 360, PlayStation 3 and Wii U, publisher Warner Bros has announced.
The fighter contains several iconic superheroes and villains such as Batman, Superman, Wonder Woman, The Flash, Nightwing, Catwoman, and my personal favourite, Harley Quinn.
See the super friends duke out below in the new Tokyo Games Show trailer.