Injustice: Gods Among Us release date 19th April
£75 Collector's Edition has Wonder Woman fighting Batman statue.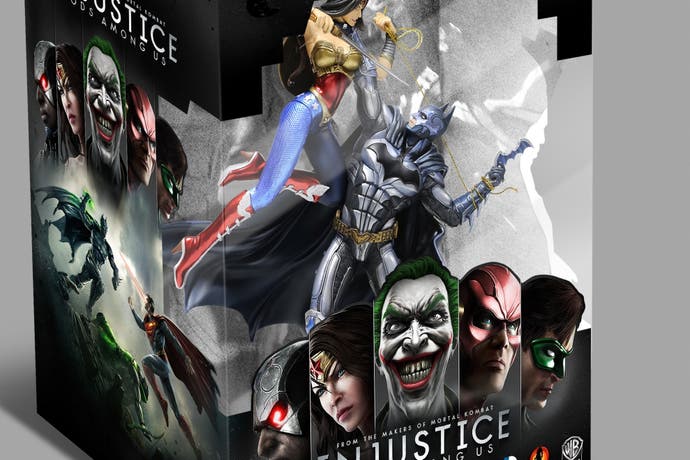 Update: Warner Bros. has issued a correction stating that the Injustice Collector's Edition will only be released on Xbox 360 and PS3, not on Wii U as originally announced. The Wii U version will only be available as a standard edition.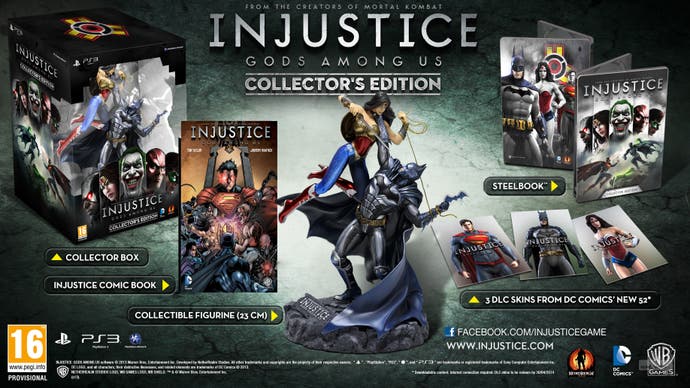 Original story: DC superhero fighting game Injustice: Gods Among Us will be released on 19th April on PS3, Wii U and Xbox 360, Warner Bros. has announced.
The game is made by the same studio, NetherRealm, that successfully rebooted Mortal Kombat.
A Collector's Edition of Injustice will be available for £75, but only for PS3 and Xbox 360. Inside you'll find a statue of Batman fighting Wonder Woman. It also features Steelbook packaging, an Injustice comic book and new DLC skins for Batman, Superman and Wonderwoman.
Injustice: Gods Among Us lets includes Bane, Batman, Catwoman, Cyborg, Deathstroke, Flash, Green Arrow, Green Lantern, Harley Quinn, Joker, Lex Luthor, Nightwing, Solomon Grundy, Superman and Wonder Woman.