Injustice joins Sony's PS3 to PS4 digital upgrade programme
And this is how the programme works.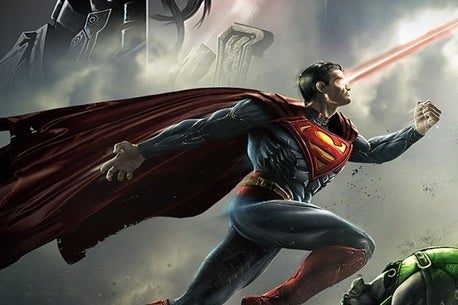 Fighting game Injustice: Gods Among us has joined Sony's PlayStation 3 to PlayStation 4 digital upgrade programme.
The programme, which lets you get the PS4 digital version of a game for a discounted price when you buy the PS3 version, includes Assassin's Creed 4: Black Flag, Call of Duty: Ghosts, Battlefield 4, NBA 2K14 and now Injustice.
This is how it works: for a limited time, when you buy the disc or digital version of these games for PS3, you can download a PS4 digital copy of the same game from the PlayStation Store for a discounted price.
You redeem the code packed into the PS3 version of the game on the PlayStation 4 to download the PS4 version, then use the original PS3 disc in the PS4 console to activate and start playing. You do not need a PS4 to redeem your code. You can redeem your code, then download your digital copy when your PS4 turns up.
For those who prefer digital only, the PS4 digital version of the game will be available at the special price for accounts which have bought the PS3 digital version of the game from the PlayStation Store.