inFamous: Second Son special edition includes Cole's Legacy DLC
Will bridge the gap from inFamous 2.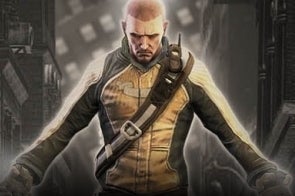 The special edition version of inFamous: Second Son will include Cole's Legacy, a set of exclusive DLC missions set to focus on the aftermath of inFamous 2's ending.
Players will see how previous series protagonist Cole Macgrath has shaped the world of inFamous: Second Son through a number of bonus missions for new star Delsin Rowe.
Cole's Legacy will not be available for purchase separately "when the game launches", the EU PlayStation blog reported, not ruling out a launch later on.
inFamous: Second Son's special edition will also include a wearable replica of Rowe's beanie for you to wear though, so, there is that.
Feeling even more flush? An even more lavish Collector's Edition version of the game will also be available containing Cole's Legacy, the beanie, a denim jacket game case, a collectible coin, badges and a bottle opener.