id Software announces Quake Champions for PC
"Yes Quake is back."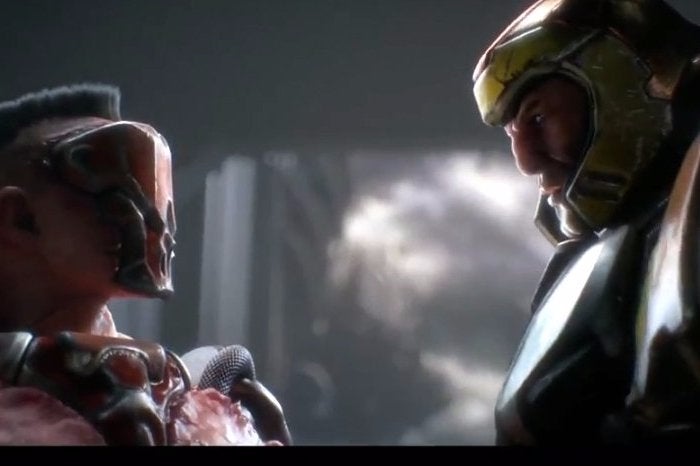 id Software has announced a new Quake game for PC called Quake Champions.
It was described as an arena shooter by id Software's Tim Willits, and it will be fast - running at 120hz with unlocked frame-rates! But it will also have unique characters with different abilities and attributes - a bit like Overwatch perhaps? We got a look at what must have been some of these heroes in a teaser trailer for the game. One guy had a rotating saw for a hand; another character had a blink-like dash; and I'm sure I saw a railgun.
Tim Willits declared Bethesda's eSports intent with Quake Champions and said it would expand leagues and tournaments beyond QuakeCon - an event, incidentally, we'll have to wait for to find out more about the game.
Still, as Willits said, "Yes, Quake is back."
You can see what else Bethesda and other publishers announced at the show this year with our E3 schedule guide.