Hydrophobia Prophecy PSN release date
Aquatic adventure drops next week.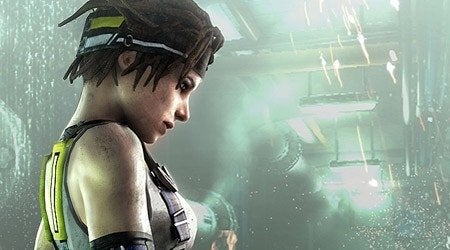 Downloadable adventure Hydrophobia Prophecy dribbles onto PlayStation Network next Tuesday, complete with optional Move controls, developer Dark Energy Digital has announced.
Hydrophobia Prophecy is a revision of Hydrophobia Pure, which is a revision of the original 4/10 Hydrophobia, released on Xbox Live Arcade last autumn.
"It's Hydrophobia 1.5, really," Dark Energy managing director Deborah Jones previously told Eurogamer. "It's also not the original and it's also not Pure."
Quintin Smith re-reviewed Hydrophobia Prophecy for Eurogamer but kept with the original Hydrophobia's 4/10 score.