Hydrophobia developer to enter administration, staff claim
Some staff unpaid for 3 months. New company to pick up pool game.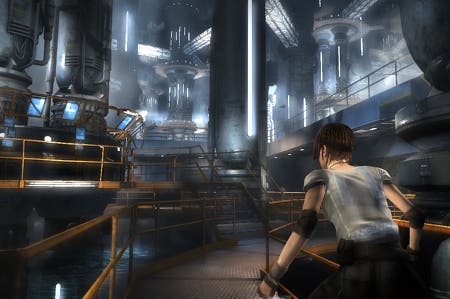 UPDATE Several Dark Energy Digital employees have contacted Eurogamer to stress that the source quoted in the original story does not in fact represent the opinions of current employees.
"The remaining employees at Dark Energy are fully committed to ensuring the future success of the company, and are outraged at being falsely represented by this anonymous, cowardly trouble maker," explained one staffer.
ORIGINAL STORY: Developers at Hydrophobia creator Dark Energy Digital claim the Manchester-based studio has given notice to enter administration.
Eurogamer was contacted by the representative of 18 employees at DED who claim they have gone unpaid for three months.
"I believe that if this information is publicly known then it will help all those that are owed money to make a timely claim with the administrator before it can be fast tracked using a prepack administration," we were told.
Staff members know an administrator has been appointed, but its identity remains unknown. "We believe DED will close down," our source said.
DED is run by husband and wife combo Pete and Deborah Jones.
It released downloadable game Hydrophobia on Xbox Live in 2010 to high anticipation, but disappointing review scores dampened enthusiasm around the company's Hydro Engine, developed over three years to accurately simulate flowing water.
In 2011 DED announced the PC and PSN versions of Hydrophobia, called Hydrophobia Prophecy. They were designed to address many of the criticisms of the original, but, again, failed to impress critics.
Little has been heard of the studio since. Eurogamer was told by a source that the license to the pool game the developer was working on has already been transferred to a new company called Dark Energy Publishing.
DEP will, apparently, re-employ the current staff and take the game to completion.
So, why is DED in such trouble?
"The failure of Hydrophobia is probably key to the financial troubles of the company," our source said. "I believe the company has considerable debt and investors were put off by this debt."
DED was unavailable for comment at the time of publication.