Humble VR Bundle features Moss, Superhot, Budget Cuts and more
Get seven VR hits starting at just £1!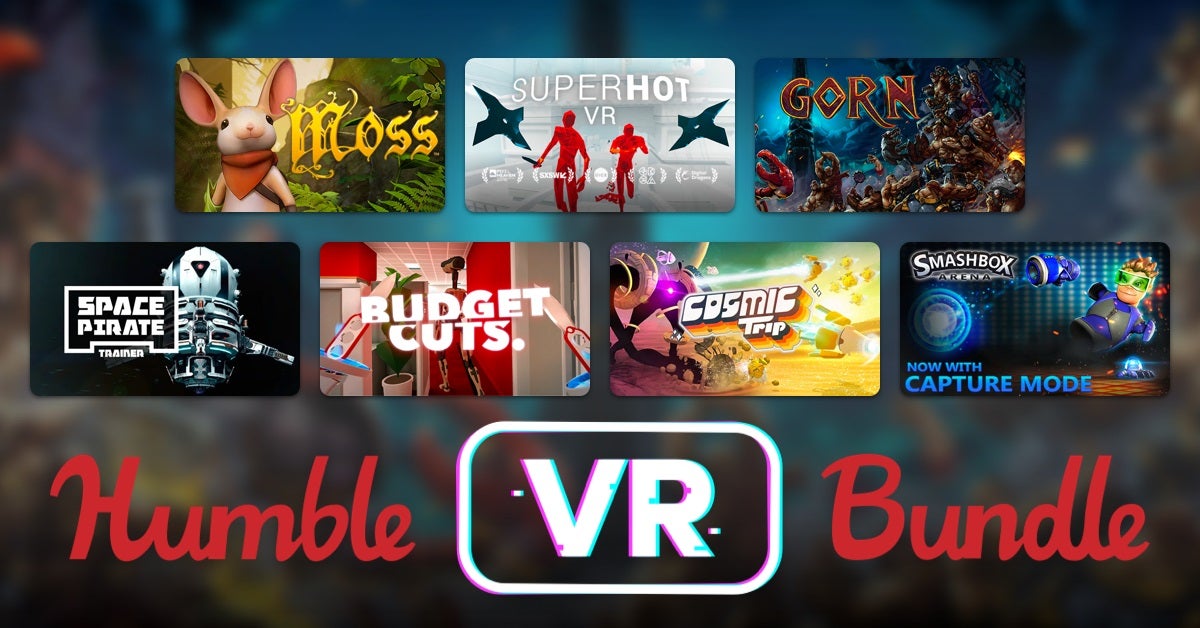 In their latest bargain collection, the bulk games dealer ventures into another world entirely with the Humble VR Bundle.
A maximum of seven games are up for grabs for cheap, all of which are compatible with Windows Mixed Reality headsets, the Oculus Rift and HTC Vive.
To start with, you can hand over a measly £1 and you'll get both Cosmic Trip and Smashbox Arena. The former is an experimental real-time strategy game that places you right in the thick of the action, while the former is a team-based action game chock-full of wild physics-based weaponry.
You'll need to pay more than the average to unlock the next tier (which currently sits at £10.85). For that money, you'll also get violent gladiator simulator Gorn, quirky stealth game Budget Cuts and arcade shooter Space Pirate Trainer.
Finally, you can choose to pay just a few pennies more - or £11.50 to be exact - to get both Superhot VR and Moss. And at that price, why would you not? Superhot is an incredibly clever shooter than I can only imagine excels in virtual reality. Meanwhile, Moss looks like a simply delightful adventure and well worth trying for a slightly different VR experience.
The Humble VR Bundle isn't bad for their first foray into the space. Remember, you've also got a few more days left on the Train Simulator Bundle, too, should you be after something of a different pace entirely.
And then for even more gaming bargains you can always take a trip over to Jelly Deals!