Humble Indie Bundle 6 adds four new games, $135 value
Bit.Trip Runner, Gratuitous Space Battles, Jamestown, Wizorb!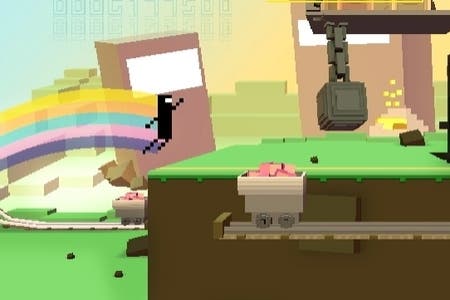 The Humble Indie Bundle 6 has added four new games to its already ludicrously cheap collection.
As of today, Bit.Trip Runner, Gratuitous Space Battles, Jamestown, and Wizorb join the current collection of Torchlight, Shatter, Rochard, Vessel, Space Pirates and Zombies, and Dustforce.
That brings the total value to the package to $135.
Of course, being a Humble Indie Bundle and all, you need only pay more than the average donation, which currently sits at $5.94.
Those who already purchased the bundle before the addition will find the new games have already been added to their download page to be redeemed at any time.
All four additions are DRM-free and run on Windows, Mac and Linux, come with soundtracks, and can be redeemed on Steam and the Ubuntu Software Center.
Proceeds from the bundle go towards both the Child's Play Charity and the Electronic Frontier Foundation.
Humble Bundle 6 is available for one more week and ends at midnight GMT on Tuesday, 2nd October.
Now watch in awe as some guy aces the hardest level in Dustforce.